Local
"UMass failed Elena, and her parents deserve justice."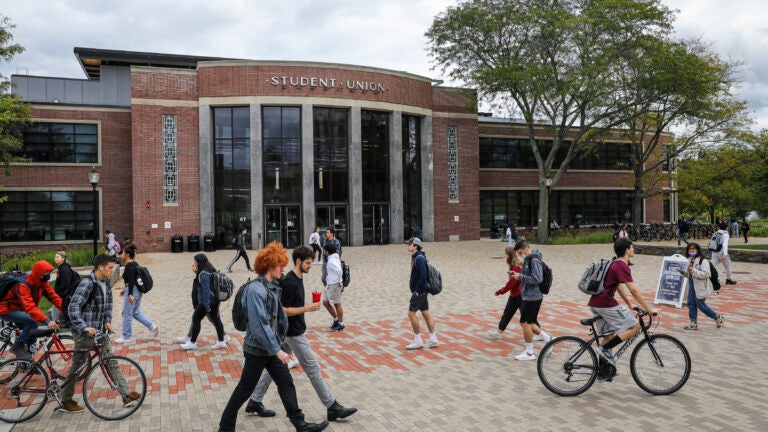 A petition calling for improved pedestrian safety measures at the University of Massachusetts Amherst is circulating online after a crash killed a student last week. 
According to the Northwestern District Attorney's Office, 19-year-old Elena Lucore was walking on Massachusetts Avenue Feb. 22 when she was struck by a car around 9:15 p.m. She was transported to Baystate Medical Center in Springfield and pronounced dead. 
The petition, titled "Make UMass Amherst protect pedestrians," is organized by sophomore Cailyn Fair and, as of Wednesday afternoon, had over 800 signatures.
"Elena was doing everything right," reads the petition. "UMass needs to install reflective paint and cross walk lights at all cross walks on campus that flash — indicating a pedestrian is crossing. We need raised cross walks and speed bumpings making it difficult for cars to speed." 
The driver of the car was a 21-year-old UMass student who, according to the DA's office, told police he was driving home from the library at the time of the crash. He remained on scene and was cooperative with investigators, according to authorities. 
"UMass failed Elena, and her parents deserve justice," reads the petition. "Hold UMass accountable and make them make UMass a pedestrian friendly campus. Elena will always be remembered here at UMass and it is our responsibility to make sure this never happens again."
The university has taken "immediate action to assess and improve pedestrian safety along the Massachusetts Avenue corridor," according to a statement from university spokesperson Ed Blaguszewski. 
"The university has stationed a UMass police officer around the clock adjacent to the construction site where the accident occurred," the statement reads. "Meanwhile, the university is working directly with the construction development team at the construction site to look at all ways possible to permanently improve pedestrian safety during construction, and the university will also assess pedestrian safety across campus."
Data compiled by the UMass Police Department shows that between Jan. 1, 2018, and Feb. 24, 2022, there were 290 pedestrian and motor vehicle accidents. The Feb. 22 crash is the only one that resulted in a fatality. 
According to Lucore's obituary, the family is asking for donations to Dos Amigos Dental/Medical Mission to Belize or Mayan Families in lieu of flowers. 
Newsletter Signup
Stay up to date on all the latest news from Boston.com