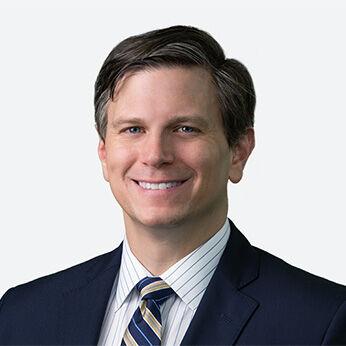 Attorney David Wicker has joined law firm Polsinelli as a shareholder.
Since 2015, he was a member at Stites Harbison. Wicker works on commercial real estate and his addition is part of a Polsinelli push to grow its real estate practice, according to a release. His work includes representation of owners, developers, lenders and others in commercial real estate deals.
Polsinelli, which numbers nearly 1,000 attorneys nationwide, opened a Nashville office in 2015. Its real estate practice numbers more than 150 attorneys, the company notes.
"We're committed to growing our real estate practice to meet the demand we're seeing in Nashville, around the region and across the country, and David will play a big role in that effort," Polsinelli real estate practice chair Amy Keifer Hansen said in the release.
Wicker earned both undergraduate and law degrees at Southern Methodist University and practiced in Dallas before moving to Nashville.