Corbin See compares creating a restaurant to making music. "It's like putting out an album and watching it get played over and over again and watching people enjoy it," he says. An interior designer at Sees Design, he's one of four co-founders of Duro Hospitality Group, which has had a string of successes since The Charles made its debut in 2018. For the 2022 edition of the Dallas 500, which profiles the most influential business leaders in Dallas, we asked those on the list about their favorite restaurants. Respondents raved about The Charles, compelling us to learn more about the restaurant and the hitmakers behind it.
The band of four includes Corbin and his brother, Ross See, who create each concept's melody with eye-catching architecture and décor; drummer Benji Homsey, the restaurant, finance, real estate, legal, and hospitality operations expert who keeps the group on beat; and its front man, Chas Martin, a restaurateur and cuisine expert with a sales background and big presence. "The four of us know our lanes really, really well," Martin says. "We challenge each other, but we trust each other in those lanes."
Duro has released several singles since The Charles opened in Dallas' Design District. First came an add-on called Bar Charles, dedicated to aperitifs and light bites. Next came an expansion to Lower Greenville with a Mediterranean-infused concept called Sister, which opened last September. Now, the hitmakers are readying their newest productions—a second concept in Lower Greenville and another in Highland Park. Far from an overnight success, though, their path to multiplatinum has been difficult, as the name Duro suggests in nearly every romance language.
The Long and Winding Road
Roughly a decade ago, Homsey hired Martin to help him re-concept a restaurant at Hotel ZaZa, where he had been president since 2008. "That's when we got to know each other and gained tons of appreciation for each other's work product," Martin says. 
An Oklahoma City native, Homsey graduated from Texas Christian University and was an aspiring investment banker, working in the Dallas office of a Silicon Valley telecom startup that scaled quickly but crashed. In 2000, family connections helped him segue into hospitality, when he was hired to oversee the development of Hotel ZaZa in Dallas, guiding construction, design, sourcing, hiring, and installation—at age 24. "I had never been in the hotel business. I'd maybe been kicked out of a few hotels," he jokes.
Homsey went on to open Hotel ZaZa in Uptown, oversee the development of a collection of condos next door and their subsequent sale, and help convert a Houston hotel into a ZaZa location. Eight years after joining the company, he was named president of Z Resorts, when ZaZa's owners decided to start their own hotel management firm. He met Martin along the way at a nearby restaurant. "I got to know him at Nick & Sam's, and we just kept crossing paths here and there," Homsey recalls.
Martin had graduated from culinary school in 2004 and took an internship at Nick & Sam's. He left five years later, overseeing all front house operations. He went to sell wine for a local distributor before becoming a hospitality consultant for billionaire Tim Headington, who owned The Joule hotel in downtown Dallas. It involved, in his words, "putting some glue on a restaurant that wasn't working" there. He began talking to Homsey about collaborating, but the timing wasn't right; ZaZa was restructuring during the 2008 recession. 
The two recall an elevator ride where they casually discussed launching a Mediterranean restaurant that tapped into Homsey's Lebanese roots. "I saw sparks," Martin remembers. He left Hotel ZaZa in 2011 and invited Homsey to join him on a golf trip to Denver, where he was taking on a new venture in sales. "We had a good rapport, but we weren't super close," Martin says. "It was that three-day weekend when I thought, 'No, we're going to be best friends for a long time.'"
In 2013, the duo and their significant others took a trip to Italy. "We thought, 'Dallas is missing everything about this culture and cuisine,'" Martin says, adding that back then, one could count the number of interesting Italian restaurants in North Texas on one hand. After two years in sales, he confided in Homsey that he'd had a professional epiphany: He wanted to get back into the restaurant world, and didn't want to wait. 
"It started as a side hustle," Martin says. "We thought, 'Hey, let's do something small, a high-energy bar with pizza, maybe a little pasta, little snacks.' And then, it morphed into, 'I'm going to quit what I'm doing. I'm going to come back and run this for us.'"
The budding restaurateurs wanted to plug their new concept in at the top of the market rather than bootstrapping a reputation over several years. They developed a stellar menu alongside chef J. Chastain and purchased a piece of prime real estate in the Design District, but they wanted to take an all-encompassing approach. "We wanted to check all the boxes, not just from a culinary perspective, not operationally, but everything—music, lighting, design," Homsey says. He had grown up with two of the best interior designers in the country—the Sees brothers—and hoped to leverage their expertise.
Coming Together
Ross and Corbin Sees' father, who began the firm they now run with Corbin's wife, had designed the Oklahoma City home of Homsey's parents, and Corbin connected with Homsey after graduating from college. Corbin had moved to Chicago to work for Holly Hunt design, first in marketing then overseeing furniture production, but he'd kept in touch. "We've always stayed in contact and started to talk about trying to figure out a way to work together," Homsey says.
The Sees, whose expertise is in residential design, wanted to branch out into hospitality. Homsey gave them that opportunity. "I called Corbin and said, 'Get your ass down here. You're going to buy this piece of real estate with us. Let me introduce you to your new partner, Chas,'" Homsey says. Corbin roped in Ross, who specialized in interior architecture and space planning, and the four met up in New York for the first time in 2014. The Sees brothers were immediately drawn to the opportunity to design a public space with themselves as the client. "It's a different challenge to do hospitality," Corbin says.
There are plenty of family dynamics at play in the running of the company.
Duro Hospitality's founding members say that knowing their individual roles has been key to their success and keeping peace in the family and their brotherly relationships. The Sees, literal brothers, have been business partners for about a decade, and say the structure of working in hospitality has bettered their bond. "Corbin and I might have butted heads a lot more before this," Ross says, "because now, we stay in our own lanes." Meanwhile, Homsey and Martin have formed their own relationship. Homsey is six years Martin's senior and grew up with two sisters; Martin is an only child. The two have become very close and, according to Martin, are like brothers, too. "I'm sure the same fights that [Corbin and Ross] have behind the scenes—and in front of the scenes—are the same that we have," he jokes.
The industry was rebuilding after the recession, and very few restaurateurs were staking their bets in fine dining. But Martin, Homsey, and the Sees wanted to make a killing in the rebound that was to come, and go top-shelf with their new venture in every way. So, rather than having Corbin and Ross work as contract designers, they decided to split the pie as equal partners. The band was born.
After making its debut in May 2018, The Charles quickly garnered attention for its approachable but luxe feel and Corbin's signature antique touches. "The Charles almost immediately had soul," Homsey says. "You walk into the room, and you feel good. It may be the smells from the kitchen. It may be the hip hop playing on the stereo. It may be the beautiful chandelier over table 12—it's all those things." Food is served family-style doesn't shy away from spice, acid, fat, and salt; Martin describes the menu as electric. The Charles became an instant success, and 18 months later, the group was ready to riff again.
The four had set up their office in a building next to The Charles, which a locksmith owned. Martin was general manager at The Charles, running day-to-day operations. Homsey, still working full-time for Z Resorts, was a silent partner. The Sees were dividing time between their firm in Oklahoma City and Dallas. 
Realizing their landlord didn't need all the space he had, the group asked if they could run a restaurant out of the back of the building. "That's how Bar Charles came about," Martin says. It opened in the summer of 2019, and now, what the group says was an afterthought has become a popular cocktail haven.
Getting Better All the Time
Seeing the success of the two restaurants, Homsey exited from ZaZa in April 2020—despite the havoc the pandemic was wreaking on the industry. "There were some anxious moments, but we were in a great financial position," he says. "The restaurant had done really, really well, and we had confidence that things were going to normalize." Now formally operating under the Duro Hospitality Group moniker, the partners got serious. "[The pandemic] allowed us to sit down and talk about where we saw this going," Homsey says. "We began talking about concepts. … Whereas a lot of restaurateurs were just trying to stay alive, we had our foot on the gas, and we were having conversations with developers."
Among them was Mike Ablon, who had redeveloped much of the Design District. Ablon reached out just to check in, but Martin wanted to talk about the developer's recent purchase of The Grape in Lower Greenville. Ablon had acquired it after the venue closed in 2019, following nearly 40 years in business. Duro ended up buying the iconic space from Ablon and set about creating a new concept with The Charles' DNA, but no single item from that restaurant's menu. "We've always taken this approach: We allow the space and the neighborhood to dictate what we put there," Martin says.
The founders got with Chastain, whom they added as a partner last year, to work on the menu. They describe the approach as "Italian-ish," with a nod to the Mediterranean, weaving in Homsey's background. Corbin and Ross got to work on its design. "A lot of why people liked what we did at The Charles is because it didn't look like what everybody else was doing, and it looked like it obviously came from somebody's brain and heart, and not a Pinterest board," Corbin says. "So, we're still trying to design that way." The new concept, called Sister, opened last September. Thus far, it's adding revenue matching that of The Charles to Duro's bottom line. "It's far exceeding our expectations," Homsey says. 
Up next is a small coffee and wine bar, Café Duro, which will open next to Sister this spring. "Picture the little tobacky bar in Rome that you walk past, and in the window, there are pastries and pizza and people standing having an espresso—it'll be that joint," Martin says. 
Duro has leased the three apartments above Sister, where they plan to soon open a micro-hotel. It will be a matter of dipping their toes into hospitality, as they eventually hope to establish a larger hotel concept, too. The partners also brought property on Cole Street and North Riverfront Boulevard, where they plan to debut an entirely new concept this summer. "It will be somewhat unassuming from the street," Martin says. "Then, you'll walk into this 1960s-inspired hacienda." At the close of 2022, the foursome also plan to open a restaurant in the former Highland Park Soda Fountain and Pharmacy space on Travis and Knox streets, where they will venture into lunch service. Martin believes it will be the group's biggest chart-topper yet. "It will be our magnum opus, up to this point," he says.
Duro's Greatest Hits
Duro Hospitality Group has launched three restaurants in four years and has four more on the lineup for 2022. Here's a look at their concepts thus far:
The Charles. Launched in 2018, the fine dining Italian restaurant is the group's founding concept, serving traditional Italian favorites.
Bar Charles. An extension of The Charles opened in May 2019 in the back of a building next door, offering up aperitifs and light bites.
Sister. Named for its role as The Charles' sister concept, the venue marked Duro's entrance into Lower Greenville when it opened last September in what once was The Grape. It serves Italian and Mediterranean food.
Café Duro. The group plans to open an Italian-style café and wine bar next to Sister in the coming weeks.
Casa Duro. The partners have leased several apartments above Sister from Dallas developer Mike Ablon, gave them a complete renovation. They plan to repurpose the units into a micro hotel, which is scheduled to open this spring.
Design District Concept. Sometime this summer, Duro hopes to launch an entirely new, still unnamed, concept at Cole and Riverfront in the Dallas Design District. The look and feel will mirror a 1960s hacienda. 
Highland Park Concept. The partners have landed a coveted spot for their latest venture: the historic former Highland Park Soda and Pharmacy building on Knox and Travis streets, which closed in 2018 after 106 years in business. They plan to debut a European concept and break into lunch service with their yet-to-be-named eatery, and say it could be their biggest hit yet.
Author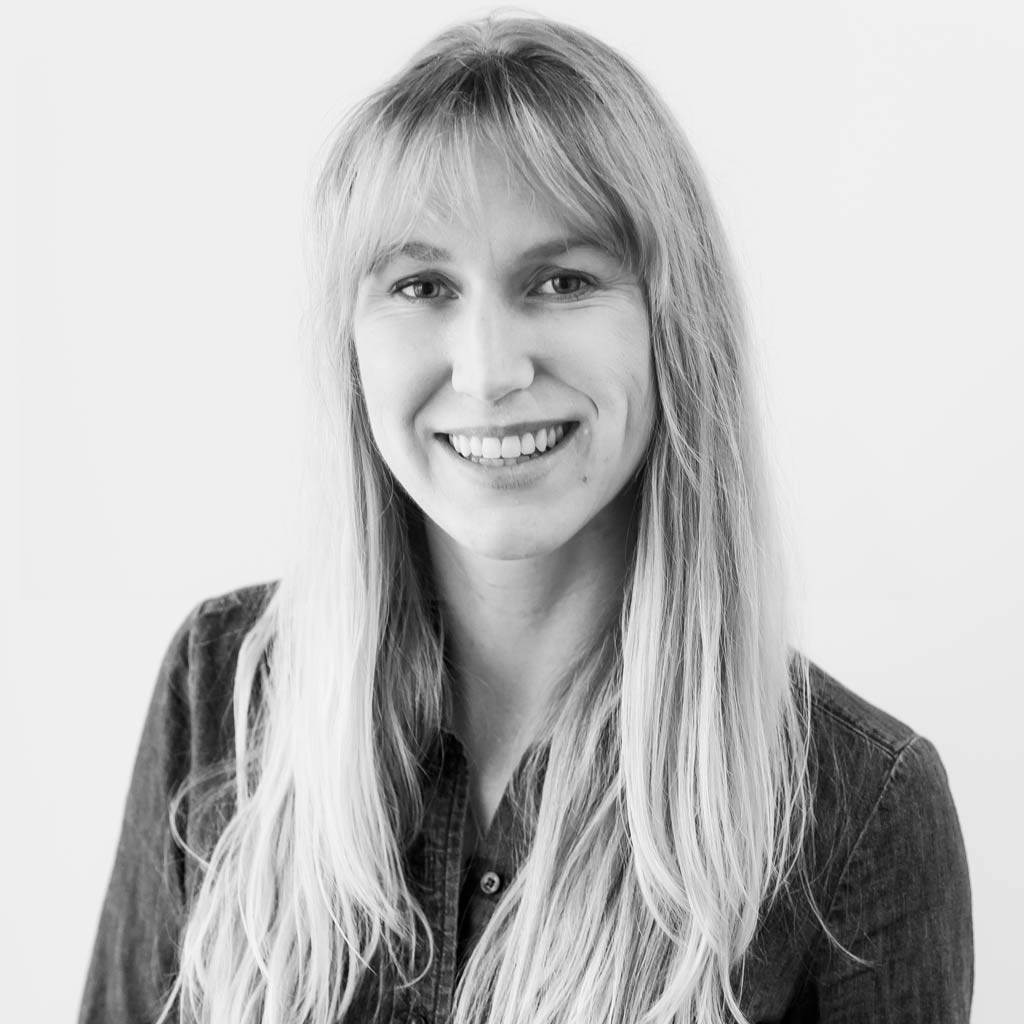 Kelsey J. Vanderschoot came to Dallas by way of Napa, Los Angeles, and Madrid, Spain. A former teacher, she joined…