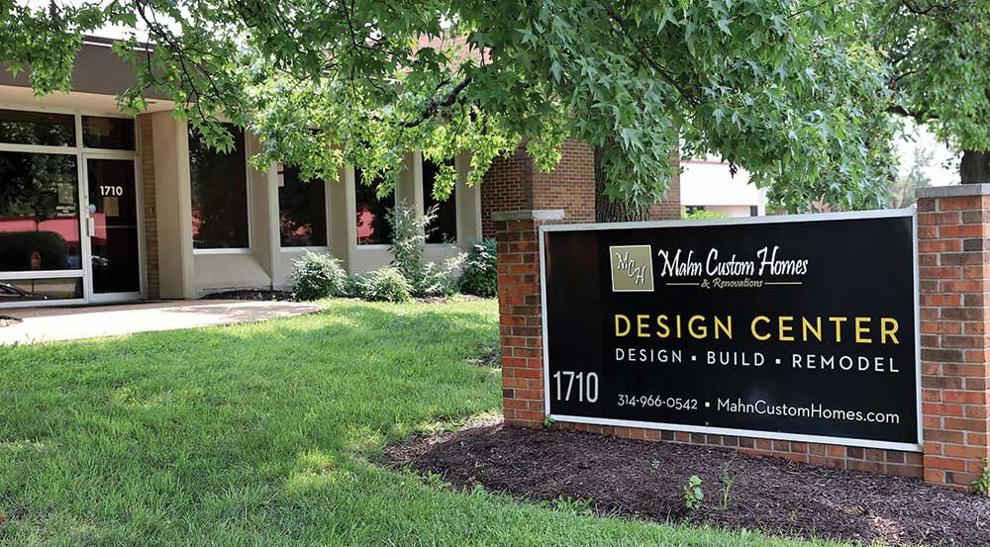 Mahn Custom Homes & Renovations was conceived with the idea of embracing challenging projects and providing a quality product with great customer service. 
That was in 1998, when owner Mike Mahn started the company in Kirkwood. Mahn Custom Homes provides custom home building, remodeling, renovations and additions, historic renovation, plus design and commercial work.
  It has grown from a company of just Mahn to a team of 15, which  includes key team members Brian Moore, operations manager, Adam Daley, project manager; Tanya Yaacoub, head designer; and designer Cyndi Schmitz.
 "We moved to our new location at 1710 Larkin Williams Road in Fenton during 2019. With our new office and warehouse space, we are able to meet with clients and their families, maximize production and minimize delays during our building process. We have also incorporated new technology to give our clients 3D renderings with all material selections, color palettes, and floor plan layouts. We believe that the client should be able to fully visualize what the finished product will look like before we begin," said Mahn.
"Our office also includes a premier design studio to see materials in person. Our goal is to guide our customers through the entire design process with ease and deliver a world class experience," he continued.
Over the years, Mahn's business has increased thanks to referrals — the highest compliment a client can give. 
"We also love to see the happiness and joy that our finished projects bring to our customers who we consider family," Mahn said. "What we build and how we build it will serve the community for the next 100 years."  
One satisfied customer said: "Mahn Custom Homes provided great customer service while building a quality home. The owner Mike was involved in every step of the building process."    

1710 Larkin Williams Road •  Fenton • 966-0542