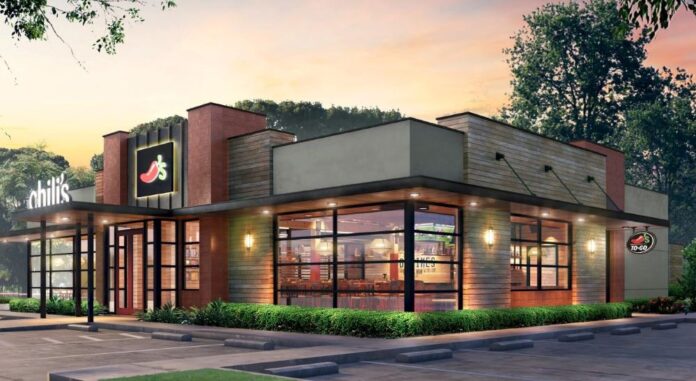 The real estate broker for Chili's has confirmed the company is in the discussions with the city and landlord to open a location in Maricopa in 2022.
"Everything with cities is very slow right now, in every city we're working with," said Chuck Wells, Senior Vice President at Kidder Mathews retail real estate brokerage in Phoenix, which is working on the deal. "We've had deals up here we've had signed for four or five months, and we don't expect to have our permits out until March. Pre-COVID it was a two-month process – it seems like it's a four- to six-month process now. Honestly, we won't be turning the lights on until fall of next year. It's not the build time because that is pretty predictable, it's the permitting time. My best guess scenario would be about November 1 of next year."
Chili's, which specializes in fast-casual dining with a diverse menu, is looking at a location in Phase 2 of The Wells, next to the Jiffy Lube at Maricopa-Casa Grande Highway and Stonegate Road west of Walmart. Wells said the location had all the site selection factors his company was looking for.
"Well, first of all they had availability," he said. "Also, access is important to us. Everything along 347, because of those center medians, is kind of right (turn) in, right out only. You can't make a left turn without going past the site and coming back and that's probably not interesting to the owners."
He added that the fact that the Wells is a little outside of what is now considered downtown didn't bother his company or Chili's inn the least.
"As the city continues to grow to the east and southeast, that will become the center of town," he said. "It's a focal point. There's a very strong Walmart there, traffic-wise and sales-wise so it has the traffic generators we're looking for. And the path of growth of the city puts us right in the middle of town as it continues to expand there."
In addition to the specific site location, Wells said Maricopa had many demographic factors that have led to success for other Chili's locations.
"Chili's has had great success in opening restaurants in 'up and coming' communities as those communities achieve a minimum population base required to support them," Wells said. "Maricopa's rapid population and income growth is an ideal market.
"We like the trajectory of Maricopa a lot as far as the growth," Wells continued. "We want to get there early, get our clientele established, and become the go-to for family dining. I use the term 'first in wins,' and we want to be first in, in our category of casual dining."
Vice Mayor Vincent Manfredi said Chili's is great for the city but is only a taste of what is to come for the city.
"Chili's is just the first of many restaurants and retail establishments coming to Maricopa," Manfredi said. "As a city we'll continue to work to bring the big box retailers like Lowe's, Home Depot, Target, Kohl's and many more to the city. And as we continue to grow, we will become an even more attractive target for other restaurants, retailers and other businesses."
Wells said the city could see a new prototype design for the location here that would feature a new look elevation for the exterior with more glass than in previous building designs. He said he expects the restaurant to cover about 5,700 square feet.