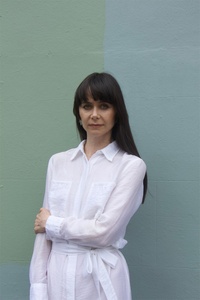 Jacinda Rogers has joined AGM as ArchitectureNow's new editor, having previously worked at book publisher Blackwell & Ruth and its sister company MILK Books for close to a decade.
Rogers' freelance writing has appeared in New Zealand art magazines and blogs across a broad range of topics, including landscape architecture, the environment, socio-political issues, fashion and lifestyle.
Rogers graduated with a Bachelor of Landscape Architecture degree from Unitec in 2012. Her love for gardens and the environment has led to a particular interest in sustainable, low-impact architecture and design.
"The team here at AGM are excited to see Jacinda bring a new and fresh voice to the ArchitectureNow platform. Jacinda's experience in publishing, along with her education in landscape architecture, make her uniquely qualified to lead the architectural discourse on ArchitectureNow. I hope the industry welcomes her as we do and I look forward to seeing the platform evolve and grow under her editorship."

-Publisher, Nathan Inkpen
Rogers joined the AGM team in April and will be curating digital content, as well as commissioning original content for ArchitectureNow and its related social media platforms. Additionally, she'll be supporting Chris Barton (editor) and Amanda Harkness (interior editor/assistant editor) of Architecture NZ.
She is looking forward to introducing herself to the ArchitectureNow community and showcasing projects and products that inform and inspire in the fields of architecture, landscape architecture, interior design and everything in-between.
For inquiries, or to submit works of interest, Jacinda Rogers can be reached at jacinda.rogers@agm.co.nz.