David Altrath photographs Bauhaus history
In 1925, Walter Gropius designed a series of semi-detached houses and one detached villa for the senior teaching staff at the Bauhaus campus in Dessau, Germany. Named 'Meisterhäuser' (master houses), the dwellings were home to prominent creatives and their families. Original residents of the Meisterhäuser include the respective Bauhaus directors, Wassily Kandinsky, Paul Klee, Oskar Schlemmer, Georg Muche, Anni and Josef Albers as well as László and Lucia Moholy-Nagy. 
The Bauhaus, which was founded in 1919 in Weimar, was forced to close its Dessau campus in 1933 due to political pressure from the Nazis. The buildings were later damaged during World War II and fell into disrepair. Gropius's Director's House and part of Paul Klee and László Moholy-Nagy's house were destroyed during an air raid.
Nearly 100 year later, photographer David Altrath traveled to Dessau to document the houses for his latest series. The photos capture Walter Gropius's original modernist architecture as well the reconstructed Director's House and Moholy-Nagy House by Berlin based architecture office Bruno Fioretti Marquez.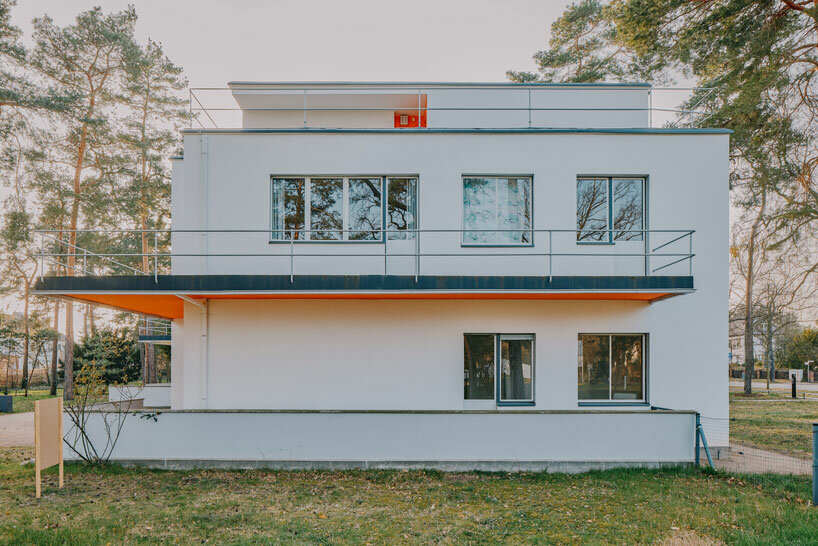 images by David Altrath
Set within a small pine wood, the Meisterhäuser are shaped by the era's modernist movement, of which Gropius was a pioneering master. The generously sized dwellings are characterized by clean lines, pure volumes, and minimal decoration. For the house that was reconstructed in 2014, Bruno Fioretti Marquez opted for 'an architecture of blurriness' that amplifies the spartan character of the original 1920s architecture.
In this photo series, Altrath has also captured the site's drinking hall designed by Mies van der Rohe in 1932, which was demolished and later reconstructed.
The Meisterhäuser estate in Dessau was inscribed to the UNESCO World Heritage List in 1996.
See also: Arne Jacobsen's 1930s gas station photographed by David Altrath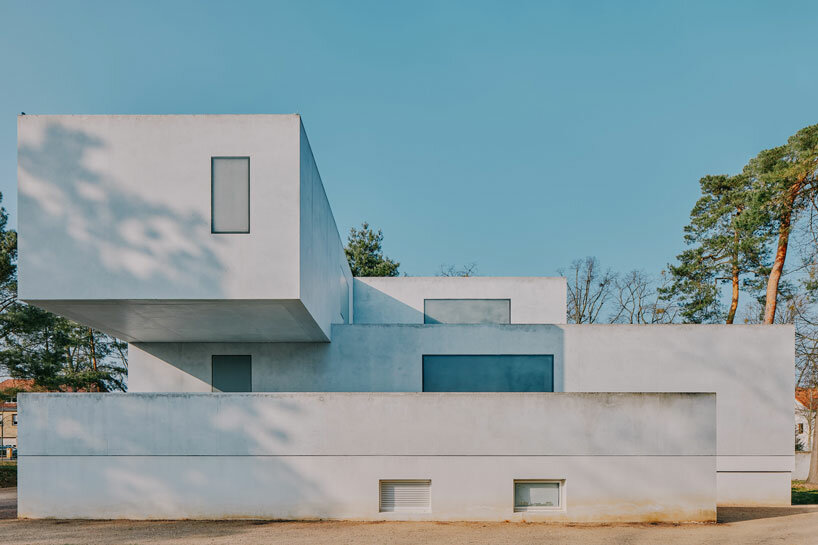 one of the reconstructed houses by Bruno Fioretti Marquez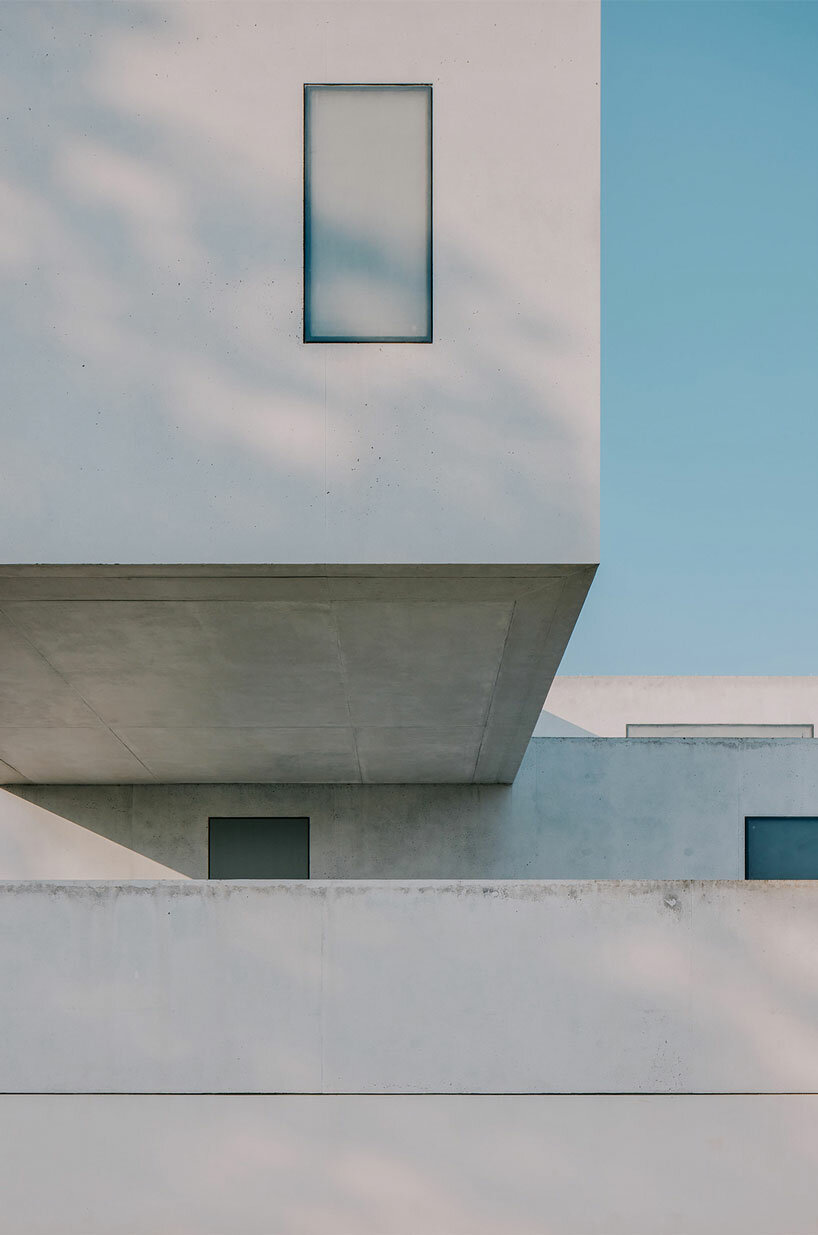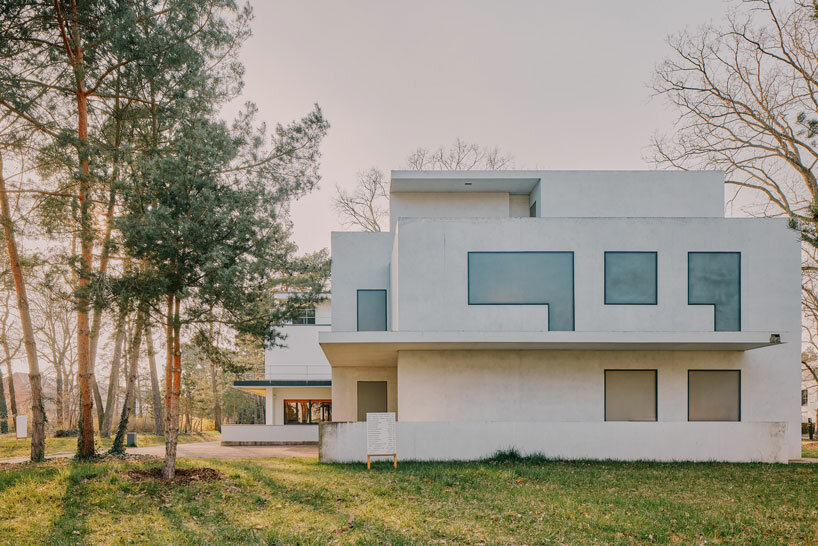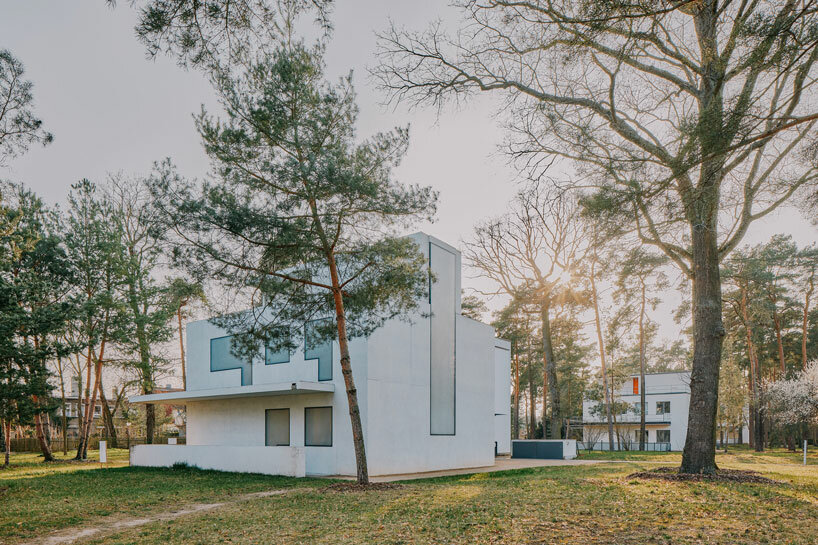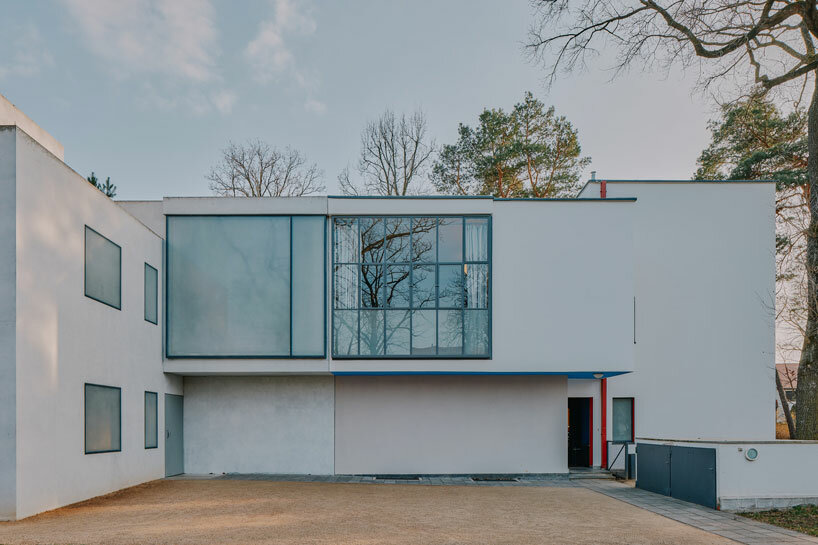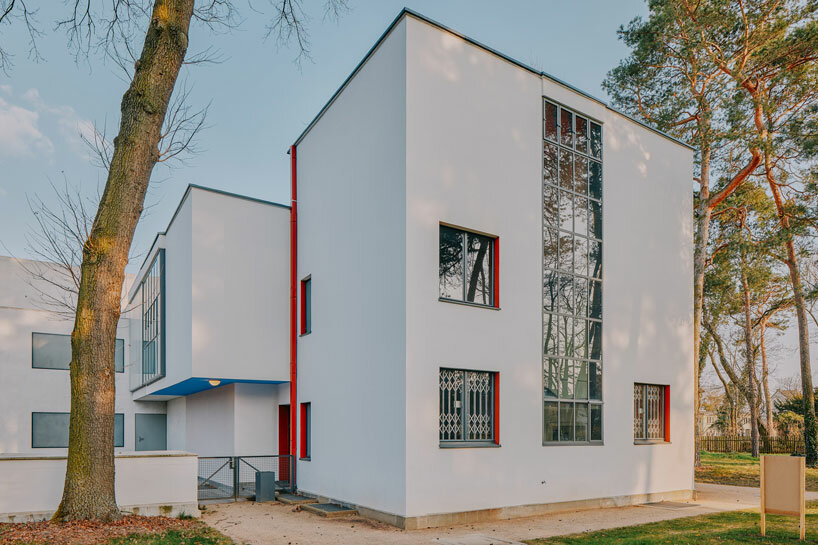 1/20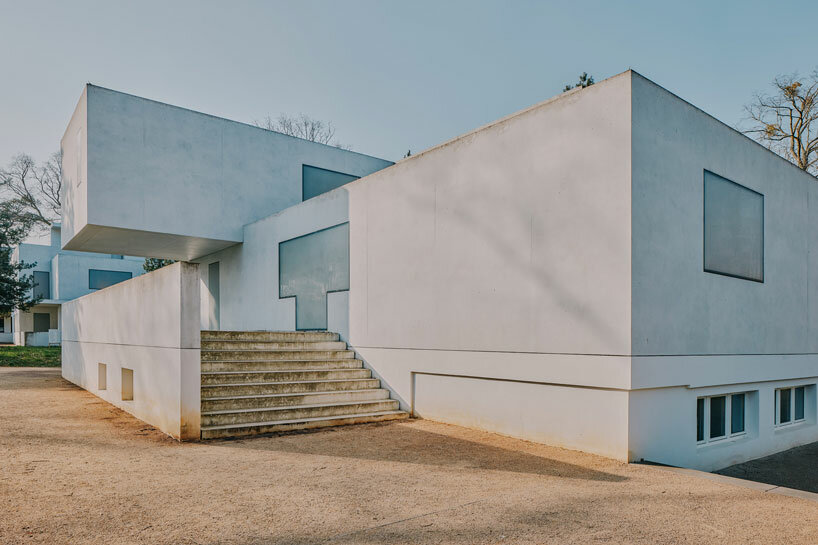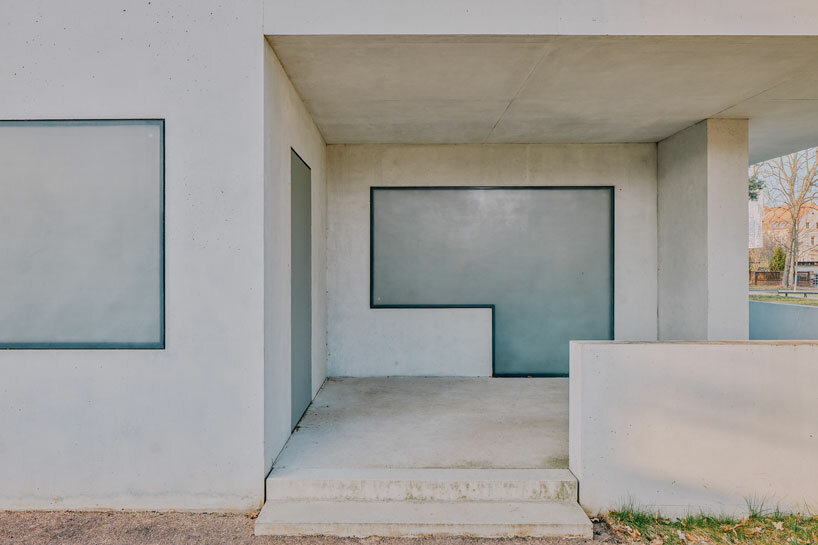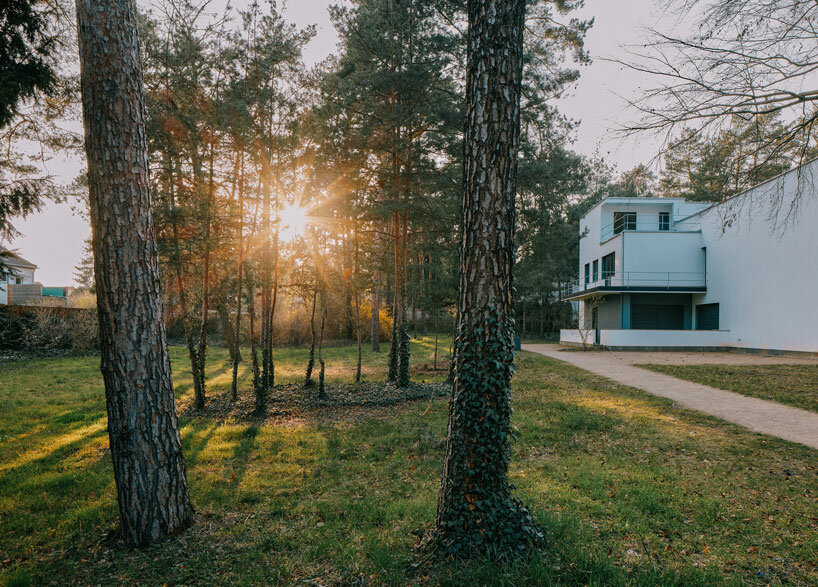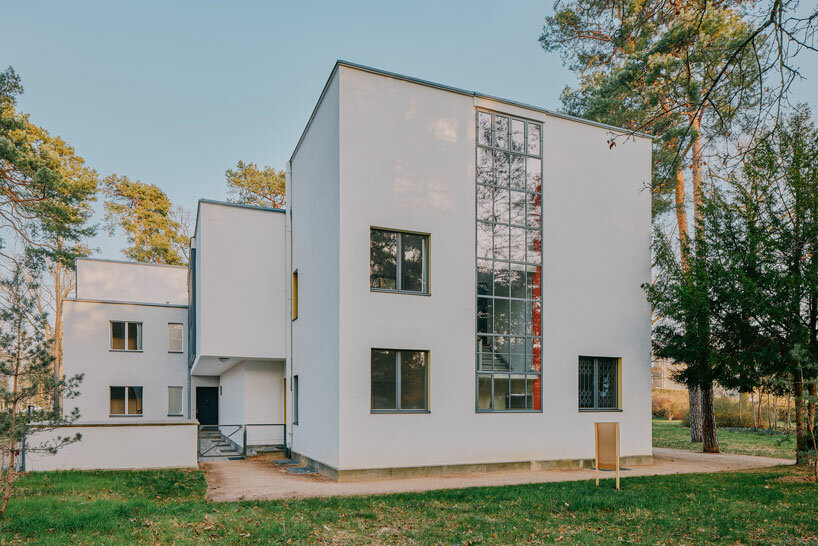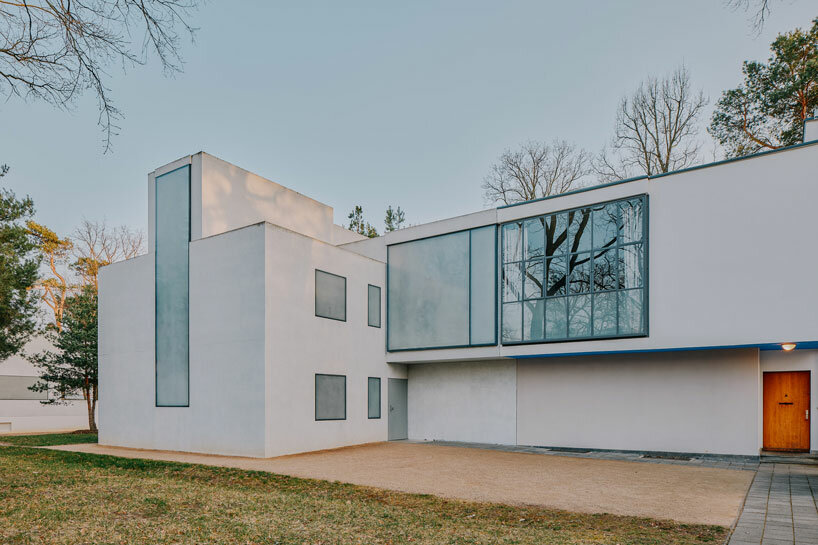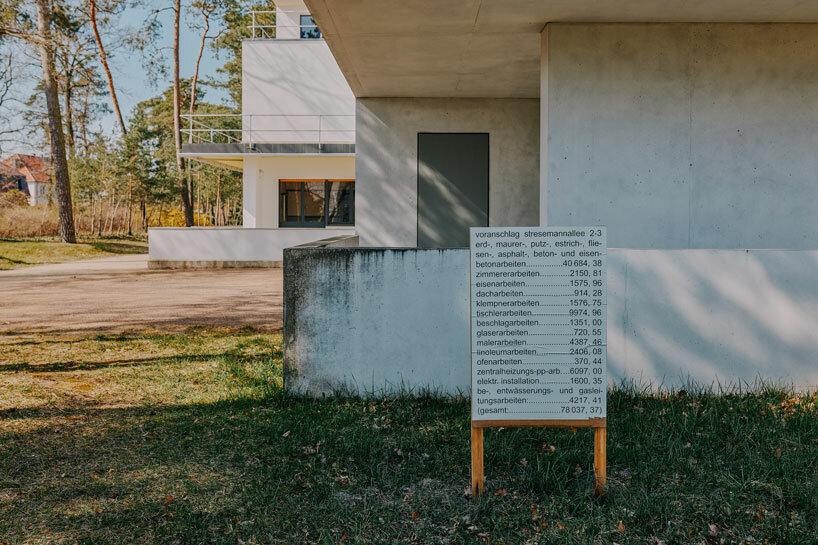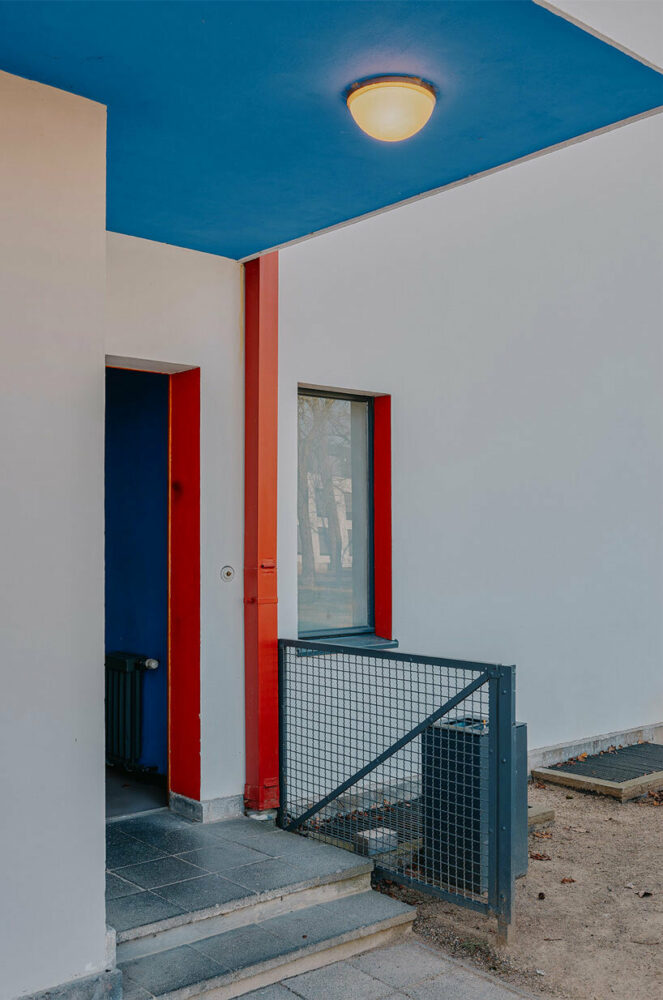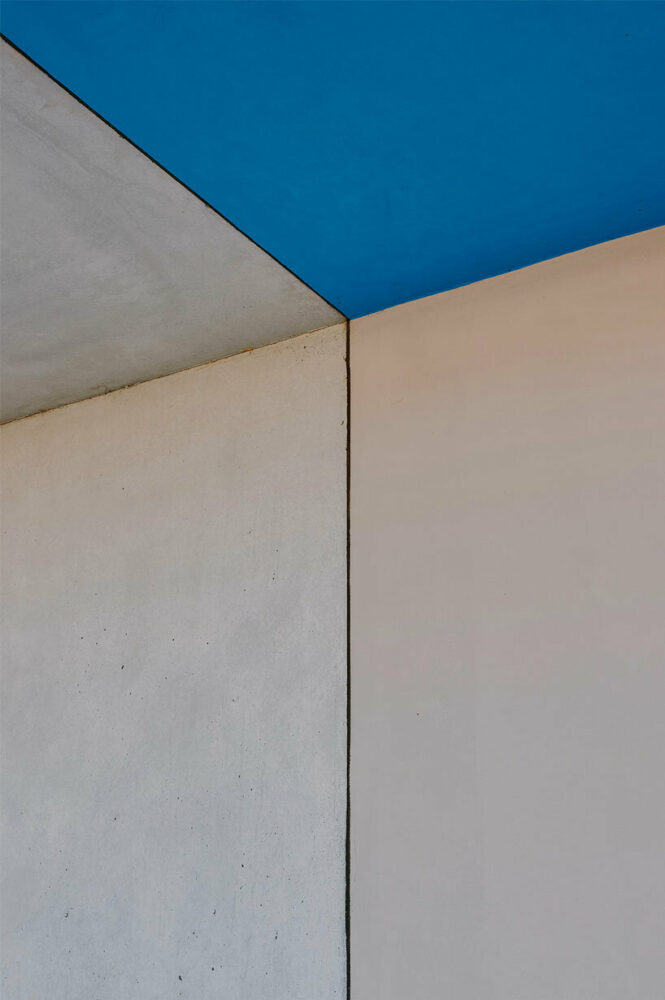 project info:
name: Meisterhäuser
location: Dessau, Germany
photography: David Altrath