By Mike Berger
In a reversal from previous projections made just a few years ago, Canton school administrators are now anticipating a slight decline in total school enrollment over the next five years with a projected net loss of 69 students across grades K-12.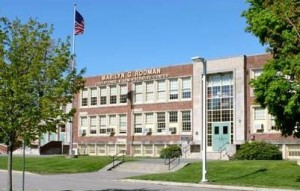 In a presentation given at last Thursday's School Committee meeting, Stephen Marshall, CPS director of finance and operations, reported a total K-12 enrollment of 3,149 students as of October 1 — nine fewer than the same time last year.
Marshall said they had initially projected an increase in enrollment for this school year with the assumption that many of the students who left CPS for private schools or home schooling options would return as Canton made the transition back to full in-person instruction.
Utilizing projection methodology data from the New England School Development Council (NESDEC) along with a 2017 demographics study prepared by McKibben Demographics and historical trends, Marshall projected a further loss of 24 students between now and next October. He concluded in his report that Canton is also likely to see additional small declines over the next four or five years, but noted that school officials plan to work closely with town departments to assess the impacts of new housing developments and real estate sales.
Overall, Marshall said enrollment totals were generally "flat" over the past decade with the net increase or decrease never exceeding 100 students over any given year.
Commenting on the report, Interim School Superintendent Derek Folan said school enrollment as a whole is difficult to project with many variables changing from year to year, including new residents, real estate development, and turnover.
Marshall also presented a demographics profile for the district that included breakdowns based on racial makeup and socioeconomic status.
According to the latest available figures for Canton, white students make up 63.8 percent of the student population, with African Americans comprising 11.3 percent. Asians are the next largest subgroup at 11.1 percent, followed by Hispanic students (6.8 percent) and students of multi-race backgrounds (6.7 percent). Less than 1 percent of Canton students identified as Native American or Native Hawaiian-Pacific Islander …
Short URL: https://www.thecantoncitizen.com/?p=79099