With a background in construction, development and nonprofit community organizing, Julia Sutherland has found a way to combine her skills in her newest career shift.
Earlier this year, the native Nashvillian became executive director at the Village at Glencliff, a medical respite in 12 tiny homes at Glencliff United Methodist Church. The nonprofit looks to serve those recovering from medical procedures who would otherwise not have a place to do so. 
Before this, she worked in her family business of commercial real estate, worked on the effort to renovate the Belcourt Theatre, volunteered with Open Table Nashville, sat on the board for the village and started a master's degree focused on sustainable construction. 
The Post talked to Sutherland about her plans for her new gig. 
Tell me about your shift from commercial real estate to this new job.
This was 2013, 2014 and we were starting to see the beginnings of Nashville changing and the bigger buildings — I mean nothing like what we see today — but for a native, I was feeling the shift. I really wanted to partner our company and our employees with a group that could kind of offset what was going on. 
I began my journey with Open Table Nashville and canvassing with them and learning from them, getting to know some of their friends who were experiencing homelessness or who are now housed and understanding how broken our housing system was.
I think I really was feeling more drawn to more directly making an impact and seeing how gentrification was affecting our city and, not to get too political, but how our city was hamstrung by the state in decisions that we could make about our communities. And so in 2018, I left commercial real estate as such, and I started working on my own as a consultant, mainly with one particular client. That gave me the freedom to volunteer more, I started a master's degree in sustainable development. I felt that I wanted to be more involved in the way we are purposeful about developing our city and how that can be more equitable.
Why is this type of medical respite important? 
[Open Table Nashville founder Ingrid McIntyre] decided we're going to look at just people who go into the hospital and when they're released would be released to the street. It's helping the hospital system and helping the social system — the net that is not there for this most marginalized group. If you went and bought a Ming vase, you're not just going to put it out in the middle of 21st Avenue and let somebody run over it or risk loss. So the investment is there to then have bridge housing for that person to come to, one to keep them from going right back into the emergency room, which is just a cycle of cost that we would love to break, but also just that the cycle of homelessness continues.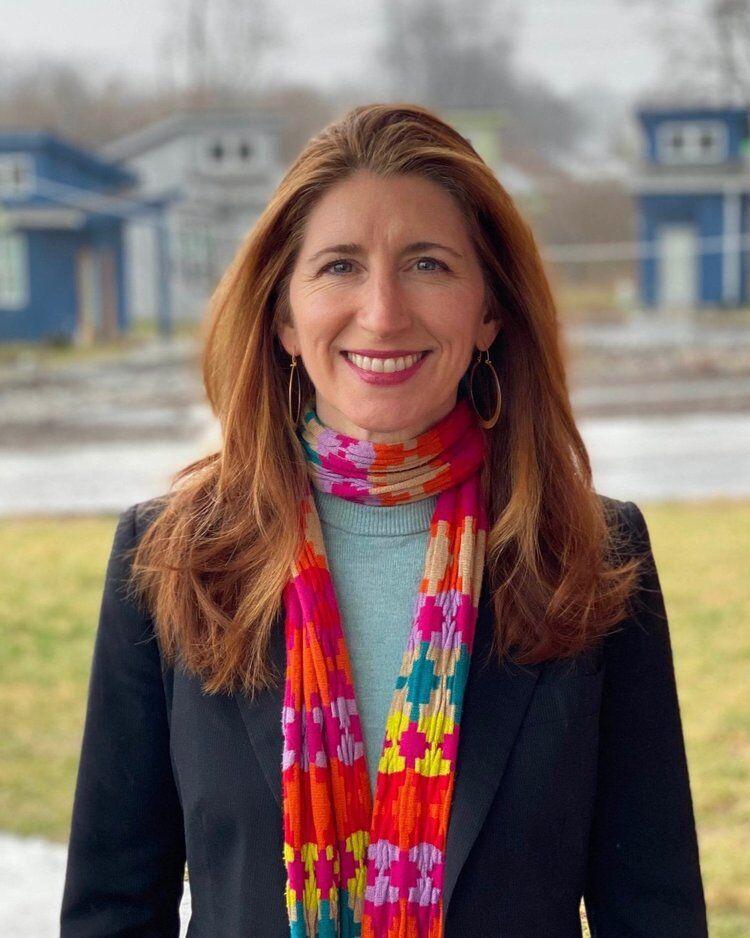 You remove the high levels of stress that you and I would not know — when when we have surgery we go home [and] we have people caring for us. Then the body can relax and heal. For us, our pledge is to keep people here and work them through the housing system, which can be complicated.
One of the key things with respite is having referrals from hospitals. Have you been able to partner with hospitals in the way you originally intended?
We're working toward a legal agreement with the hospitals that want to work with us. We're trying to get a few taken care of so then we can have a template to reach out to others, but I think the test cases that we're doing with Vanderbilt, and we have one with Ascension St. Thomas, where I would hope they're feeling pretty good about it as well. 
You were a part of Nashville's growth in your commercial real estate days, and that inevitably pushed people out of the city. Do you feel like this is a chance to bring people back in?
I have a lot of friends who are developers and I love them. I fully believe there's a way that we can grow as a city and be intentional and be more equitable in our intention, and plan better for everybody. This is not just about the marginalized. This is about what we're doing, and the fact that it can be replicable and scalable really can impact Nashville as a whole and can ultimately be used to impact other communities. Nashville is not the only place that's experiencing crazy growth and wrestling with political issues, growth issues, climate issues. And so we really have to dig in and educate on the ways that we can make those intentional decisions.
We have in the past made some poor decisions. I want to be very clear to many friends: I am not against development. We have an incredibly intelligent, vibrant community of professionals in Nashville — architects, engineers, developers, real estate professionals. And we just need to leverage all of our intelligence to do it better. That includes looking at our marginalized communities, and understanding that we're all part of the same community and what one does impact the other and vice versa. 
What would you say to fellow developers on the state of housing now that you've worked with the homeless? 
I get it, you get a piece of land and you want to maximize your return, and you have investors who are looking to get their money back and make money. So it's really hard sometimes to make that decision to say okay, we're going to allocate this property, or a part of this property [to affordable housing]. 
Having people develop small portions of affordable housing, anything is helpful. But it really needs to be on a big scale. We need many, many, many units of affordable housing.