How are architects elevating design of the world's finest homes? And how are their forward-thinking philosophies reshaping the future? In this Studio Session, ARCHITECT editor-in-chief Paul Makovsky explores these questions with leaders from three boundary-pushing firms: Lauren Rottet, FAIA, founding principal and president of Rottet Studio in Houston; West Chin, founder and principal architect of West Chin Architects & Interior Designers in New York; and Katherine Mendez, director of interiors at ODA in New York.
In the panel, Rottet dives into the public spaces and interiors that Rottet Studio designed for Central Park Tower by the Chicago firm Adrian Smith + Gordon Gill Architecture. Rottet also discusses designing a luxury residential building for an international audience, how to design for a couple in Dallas who want a "forever home" for different generations to live and be comfortable in, and the importance of public spaces, both indoors and out, in making clients happy. "In designing the lobby of Central Park Tower in New York for example, I'm not only thinking about what the luxury buyer wants," Rottet explains. "I'm thinking about the beautiful buildings at the turn of the century and also 1920s in New York during the Gilded Age, so a lot of thought went into the materials and how they both represent the quality of materials today while also being a reflection to the Deco period."
Chin highlights some of his East Coast projects during the studio session, reflecting on how homeowners of second homes often ask for smaller houses on the perfect site, rather than a larger house in not the most ideal location. "It's about maximizing the indoor/outdoor relationship with the ocean, and in Rhode Island project, we used an airport hangar door to do that," Chin says. "It's unconventional but it creates this fourth wall that opens up to the outdoors. It's really about making homes a place where people can spend more time with their family, while still being able to work from anywhere, using the appropriate technology."
When designing residential spaces, such as for a 20,000-square-foot penthouse residence in India, Mendez of ODA, honored the local environment though the design and materials. In this Studio Session, she discussed her attentive approach and the importance of making something work perfectly for every member of the family. "The clients wanted many natural and water elements throughout the spaces," Mendez says. "And at the center of the home, they wanted a Zen Garden space, with a tree emerging from the center for the room."
Show Notes
This Studio Session is underwritten by Gaggenau.
Check back for more installments of ARCHITECT's ongoing Studio Sessions series.
West Chin is the founder, owner, and principal architect of West Chin Architects & Interior Designers, a full-service, high-end architecture, interior design, and decorating firm based in New York City, with additional locations in East Hampton, New York; Westport, Conn.; and Miami. Chin has been selected by New York magazine as one of "The City's 100 Best Architects and Decorators," has topped Interior Design magazine's industry list as "Kitchen & Bath Design Leader," and has been chosen by New York Spaces magazine as one of the "Top 50 Designers You Need to Know in Metro NY Design." Chin maintains a design philosophy that combines style with functionality, using minimal, clean lines to create fluid, light-filled, spacious environments. His team is also the creative force behind the curation of West | Out East, home décor showrooms in New York City, East Hampton, and Westport, which specialize in modern furniture, kitchen & bath, lighting, rugs, closet systems, and accessories. The retail stores also feature his firm's modern furniture and accessory collection, FTF Design Studio, a collection that is an extension of custom designs created for private clients.
Katherine Mendez is the director of interiors at ODA, studied architecture at Wentworth Institute of Technology in Boston, where she received both her Bachelor of Science and a master's degree in architecture. While at Wentworth, Mendez had the opportunity to travel to Athens, Greece, to study public spaces within a dense urban fabric. Post-graduation, she worked at ElkusManfredi Architects in Boston on large-scale mixed-use and institutional projects. Upon returning to New York, Katherine transitioned to working in interior architecture at Groves & Co., where she led multiple high-end residential projects. Her design sensibility has been shaped by storytelling through design and creating multi-layered and refined spaces. At ODA, Katherine has worked on projects of multiple scales, from large mixed-use projects to construction administration to furniture design.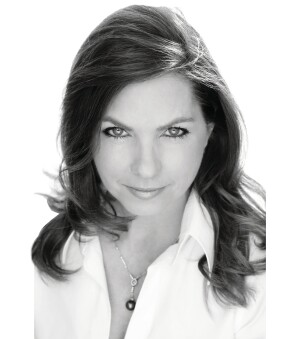 Lauren Rottet, FAIA, founding principal and president of Rottet Studio, is a highly accomplished architect, interior designer, furniture designer, and art curator with an extraordinary record of awards, publications, lectures, juries, and honors. As the founding principal of Rottet Studio, an international interior architecture and design firm, Rottet is the only woman in history to be elevated to Fellow status by both the American Institute of Architects and International Interior Design Association. She also holds the titles of Interior Design Hall of Fame, Interiors Designer of the Year, Boutique Design's Designer of the Year, and Hospitality Design Platinum Circle inductee. Lauren's furniture and product designs have earned her four gold medals for Best of NeoCon and a Chicago Athenaeum Award, and she recently launched a new line of home furnishings under the name of Rottet Collection. Among her colleagues, Rottet is known as an innovator and teacher, devoting significant time to the education of her staff and to the advancement of the profession. Some of her award-winning projects are the St. Regis Aspen, The Surrey, Loews Regency, and United Talent Agency.
Click here to view the Studio Session panel discussion.