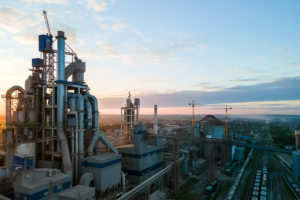 The Sarjeant Co. Ltd. was granted $400,000 from the Ontario government to build a new ready-mix concrete plant in Parry Sound.
Presented through the Northern Ontario Heritage Fund Corporation (NOHFC), the funding will help create jobs and ensure a reliable source of concrete is available for local construction projects.
The construction of the new facility will increase The Sarjeant Co. Ltd.'s ready-mix concrete production capacity to meet the growing demand for concrete, driven by population growth and increased residential, institutional, and commercial construction in the Parry Sound area.
Ready-mix concrete is a combination of cement, water, and aggregates such as sand, gravel, or crushed stone. It is delivered to a construction site ready to pour, reducing labour and costs for construction companies.
"The Ontario government's investment in northern development was a catalyst for The Sarjeant Company's expansion into the Parry Sound area and beyond," said Wayne Wilson, owner of The Sarjeant Co. Ltd. "We wish to thank MPP Norm Miller and the NOHFC for their warm welcome to the Parry Sound area and their dedication to local business and economic growth in Ontario's north."