Low demand, fall in raw material prices
SAIF UDDIN |
Published:
July 30, 2022 08:37:24

| Updated:
July 30, 2022 08:55:51

---
Prices of mild steel (MS) rod, a key building construction material, slightly decreased in the local market – mainly due to sluggish demand and a slash in prices of raw materials, traders said.
However, the drop was very negligible and not proportionate to the current international prices of scrap metal, the key ingredient of MS rod, they added.
Traders in the city's North South Road area said higher quality or 72-grade rod was selling between Tk 82,000 and Tk 88,000 per tonne in recent times.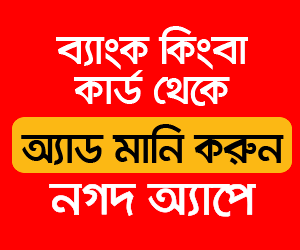 They also said the same quality rod was sold between Tk 90,000 and Tk 95,000 per tonne in March.
"MS rod market is still volatile, as its per tonne cost declined negligibly after a substantial hike during the pandemic," said Tanim Rahman, proprietor of Dewan Traders – a retailer in Old Dhaka.
At present, demand for the material dwindled significantly, as construction activities shrank in the monsoon.
"Public and private organisations continue their infrastructure development, whereas home building at individual level remains limited in the season."
The MS rod sales came down sharply after the Eid-ul-Azha, he added.
According to data available with the Trading Corporation of Bangladesh (TCB), 500W or 72-grade MS rod was selling at the highest Tk 87,000 per tonne and lowest Tk 79,000 per tonne on Friday – depending on manufacturers.
The price was between Tk 88,250 and Tk 80,000 per tonne a week ago (July 22) and between Tk 89,500 and Tk 83,000 a month ago, the official figures revealed. The TCB reported the monthly price decrease at 3.77 per cent.
Sources said rod prices started going up when the pandemic broke out in 2020 following massive supply chain disruption. Since then the steelmakers have been struggling with various challenges, including increased operational cost and uncertainty in the demand-supply situation. Consequently, infrastructure developers and real estate sector have been facing troubles.
The recent load-shedding problem added fuel to the fire, sources said.
Contacted, Tapan Sengupta, deputy managing director of BSRM – a top steelmaker, said the steelmakers had to reduce rod prices in the monsoon despite increased manufacturing costs.
"Among other challenges, electricity supply disruption is now causing a problem for us – resulting in inflated manufacturing cost."
Replying to a query, he said currently scrap metal price in the international market was hovering around US$500 per tonne, which was between $700 and $740 per tonne in March.
According to industry people, there are nearly 400 steel mills, including major 40, in the country – with a total production capacity of nearly 10 million tonnes. The country consumes more than seven million tonnes of steel.