Minister of Youth, Culture and Sport, Dr. Ernest Peets recently toured the Carter House Museum – one of Bermuda's oldest cultural and historical attractions — and said "if we are to protect, preserve and promote broader awareness about our cultural legacy, it's important for us all to learn as much as we can about our heritage."
Located in St. David's, Carter House is an Historic Protection Site and Listed Building.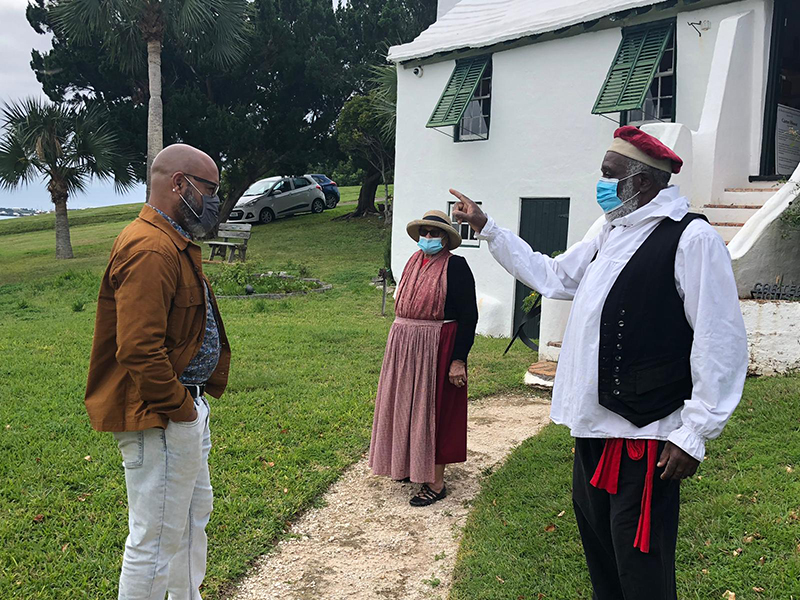 "The Minister's east end visit is part of his commitment to viewing Bermuda's museums, art galleries and historical landmarks, with a goal of engaging with those who oversee and manage these institutions," a spokesperson said.
"This initiative is also in keeping with the Ministry's National Cultural Heritage Policy which was launched last year. The Policy speaks to the significance of preserving and supporting Bermuda's traditions, culture and heritage.
"Named for Christopher Carter who arrived on the island in 1609, history notes that Carter House was likely built by his great granddaughter, Martha Hayward. Carter House highlights Bermuda's home building designs and techniques from centuries ago.
"The historical site also features the authentic replica of the palmetto thatched 'Settlers' Cabben' and the indigenous garden. The area is considered to be a place where visitors can reconnect with nature and find peace and historic beauty."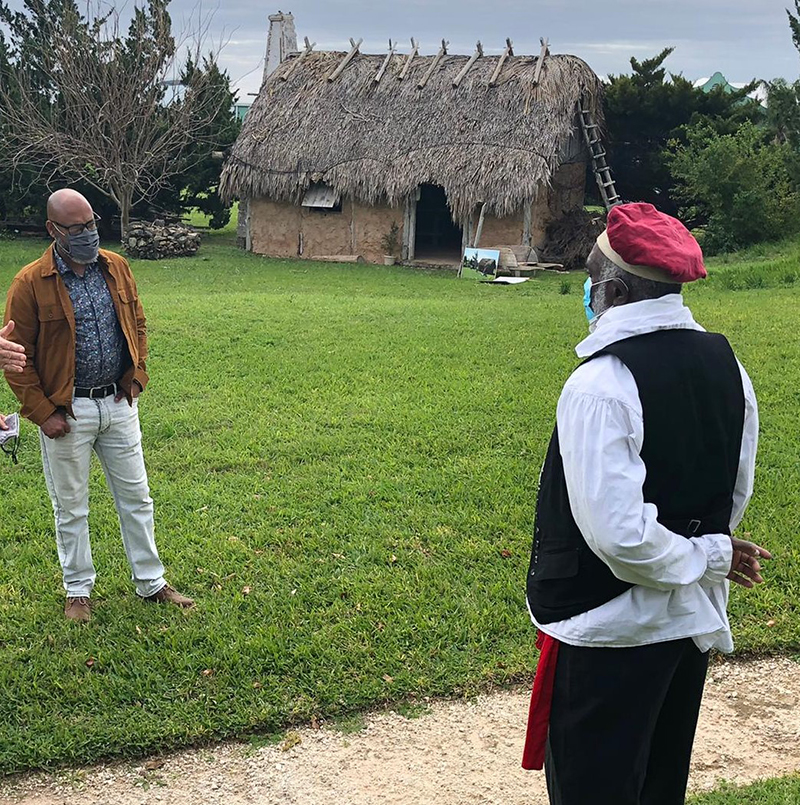 Minister Peets said, "I want to express my thanks and appreciation to the St. David's Historical Society and the Carter House team for their gracious welcome. Visiting the site transports you to the 17th century with its historic appearance. It's surrounded by endemic trees and plants from that time, including the Bermuda palmetto, which is prominent throughout the property.
"It was an incredibly informative tour and I learned so much about how the earliest settlers in Bermuda used what they found to build their homes, moving from palmetto thatched mud and stud to limestone in the 1600s.
"As we outlined in our National Cultural Heritage Policy, it's important for us all to learn as much as we can about our heritage, and Carter House and the Cabben is a living museum and one of our cultural gems.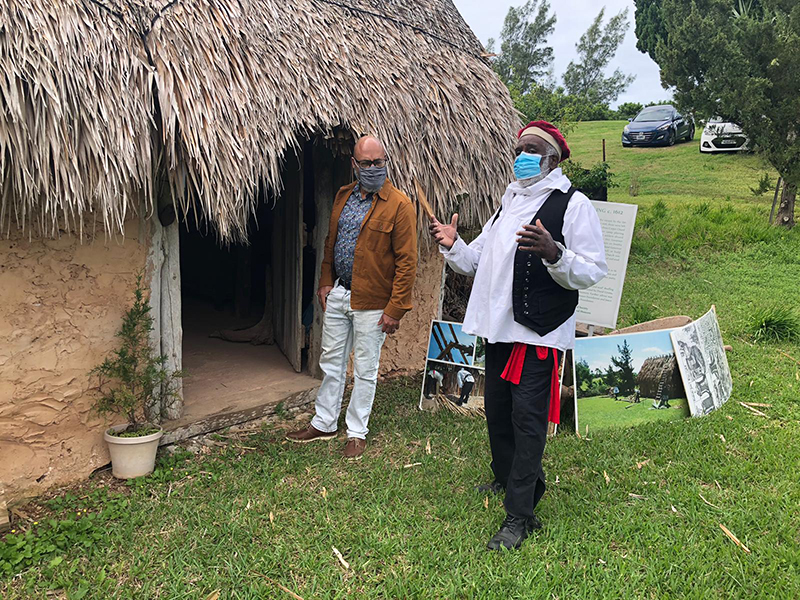 "It's also critical that our community support these institutions, many of which are charitable organisations as they contain a wealth of information about our historical roots.
"So, these visits to our cultural landmarks and museums are aimed at hearing directly from Bermuda's historians, tradition bearers, curators, museum directors, leading creatives and artists about the importance of embracing the island's rich legacy."
Tomorrow [Feb 21] Minister Peets will attend the Bermuda National Gallery to officially open their upcoming African Collection Exhibition.
Read More About