When money is no object, the sky is the limit with residential design.
And so behold, the pool bridge of Beverly Hills.
The US$58 million ($83.1 million) mansion overlooking the Los Angeles skyline and the Pacific Ocean has a sparkling, transparent water bridge that has to be seen to be believed.
Agents in LA would have encountered all sorts of lavish design, but even the listing agent at Williams & Williams Estates Group trumpets it as a "never-before-seen" feature.
High praise in a market choc-full of astounding architecture.
READ MORE: Tiny hilltop beach shack in the UK sells for $53,000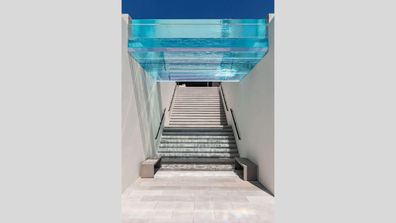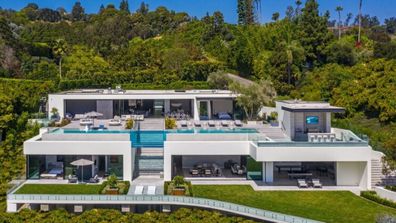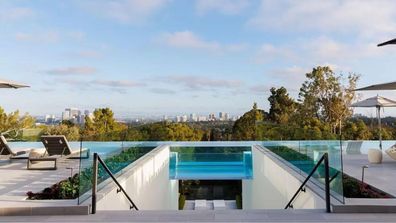 READ MORE: Auction market cools as rates rise and sentiment softens
The nine-bedroom property at 1251 Tower Grove Drive – which has its own website – is the work of architect Paul McClean and interior designer Lynda Murray.
It was completed in 2019 and has been featured in design magazines as one of McClean's best work.
The Irish-trained Mr McClean is based in LA and specialises in high-end contemporary builds in southern California.
His website says twenty properties in the region are under way, with more projects in San Francisco, New York and Vancouver, in Canada.
American icons are neighbours of Tower Grove – Rodeo Drive and the Beverly Hills Hotel are minutes away.
It is not easy to develop a unique house in a postcode of wealth and ambition, but this crystal-clear pool bridge is a clubhouse leader for wow factor.
The property has been listed for sale by agencies The Beverly Hills Estates and Williams & Williams Estates Group.