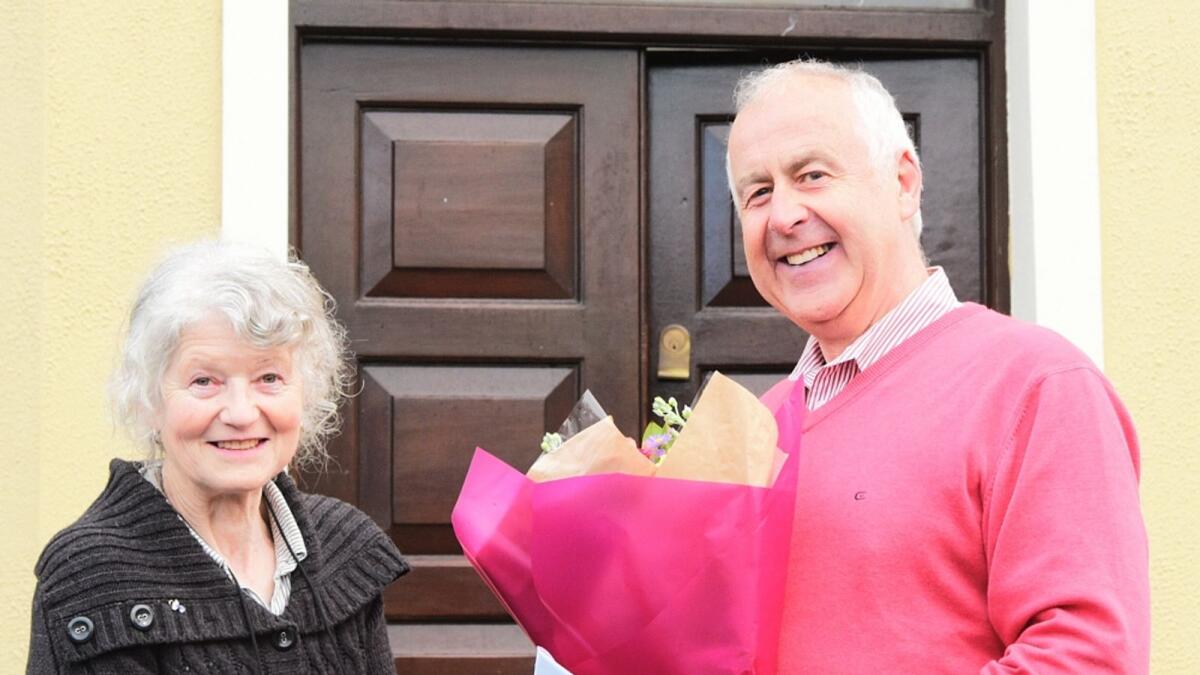 After half a century of excellent service to the customers at a local business, the longest service assistant has decided to call it a day and retire.
Breda Casey will be missed from Carey's Hardware and Building Supplies, at The Square, Newport by the proprietors and customers alike, but she leaves with many memories and lots of good wishes, after her tenure spanning five decades.
Having joined the staff at the business in mid-summer 1972, she has also had a remarkable record of presence having scarcely ever "missed a day" from behind the counter over the lifetime span.
To mark her retirement, she was the recipient of a presentation from Michael Carey, proprietor, in recognition of her exceptional service over all the years.
Elaine Carey paid tribute to her for her diligence, honesty, and courtesy to everyone over all those years, during which the business has grown enormously in scale.
"Breda was always so quiet and so reliable. She was a Trojan worker and I couldn't speak too highly of her honesty. She was so conscientious, if she happened to break a light bulb she'd want to pay for it," Elaine Carey added.
She joined the staff at the business on June 12, 1972 when the employees were few. Over the decades she has experienced huge expansion in both hardware supplies and in particular in the heavier side of hardware and building construction materials being stocked.
Staff numbers have increased around five-fold to service the expanded range of stocks being carried in each sector of the business.
Outside of work, she is keenly interested in painting and also has an interest in wildlife and in particular bird life.
"The birds would nearly talk to her, because she is so good to them," said Elaine Carey.
A native of Cappanahanna, Murroe, she was joined on the staff of the business over the years by her sister, Anne Lynch and their brother, Michael, both of whom continue to be employed at the business.
Retiring with the rare record of having spent half a century in the same job, she has received many good wishes for a long and happy retirement from hundreds of friends which she has made over the years among the customers, whom she always served with efficiency, and courtesy over the decades.