Forsentek Co., Limited presents a wide variety of quality and long-lasting load cells, force sensors, and torque sensors with high accuracy and reliability.
Forsentek offers a wide range of load cells, force sensors, and measuring solutions for industrial, scientific, and medical applications. More than 20 years of experience in engineering and manufacturing forged Forsentek into today's highly-respected market leader. Their measuring solutions are sold in more than 100 countries around the world. They offer a comprehensive range of professional measurement instruments for a diverse set of applications across many industry sectors such as automotive, aviation, building & construction, healthcare, industrial process control, and manufacturing. These measuring instruments can also be customized on-site or in the factory to meet specific customer requirements. In addition to manufacturing quality gauges, these professionals offer services such as calibration and repair. They have their own testing laboratory equipped with the most modern testing equipment to develop new products and improve existing ones.
Recently, Forsentek Co., Limited has presented a new micro load cell designed with modern technology and the latest features for the precision, reliability, and quality of the load cell. The new micro load cell has all the qualities and characteristics that are guaranteed by high-quality standards. It is compact, making it easy to install in a very small space. Similarly, it has a good quality metal housing, which ensures its durability against external environmental conditions. The manufacturers have used a robust design to make it at least ten times more durable than its competitors. A very important aspect of this new system is that it's designed in such a way that it can be engineered to work under harsh conditions, which makes them suitable for extreme temperature environments. The new load cell also uses high-quality sensor material that makes them more accurate as compared to other similar items available in the market.
Another effective instrument made by this company is the new rotary torque sensor. It is a handy instrument that comes along with a fully encapsulated design which makes it more accurate compared with other similar products. It has been engineered under rigorous manufacturing conditions to ensure its durability and precision. The robust design of this instrument also makes it very easy to integrate in various applications as well as strong, compact, and resistant to mechanical damage. This makes it very safe to use and ensures that there's no problem with that kind of item due to direct human contact.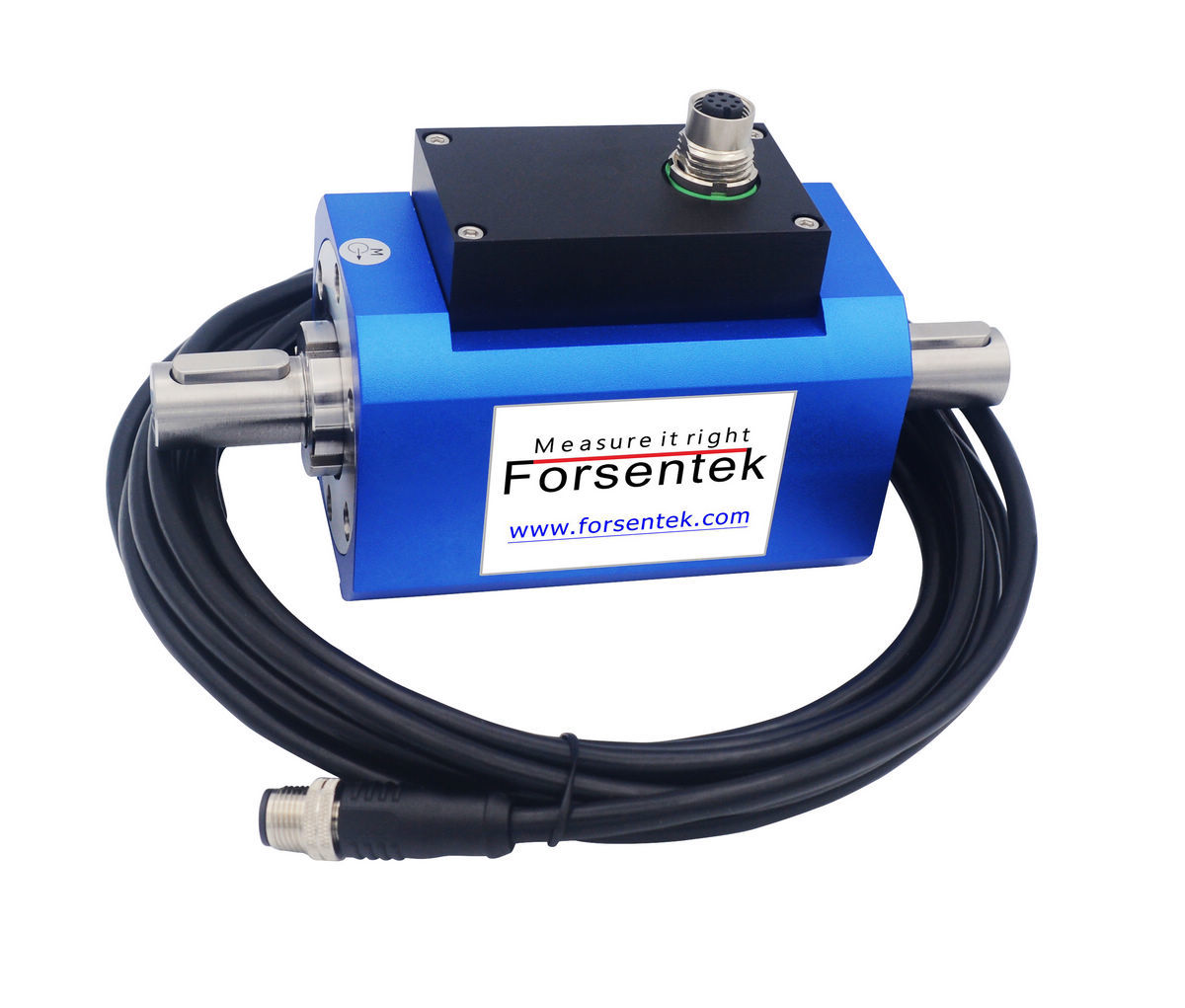 The inline load cell has been made from quality materials and engineering skills to achieve a very high accuracy level. It has an accuracy of ± 0.5% of full scale, which ensures improved load performance. For its precision, the load cell has been made so as to measure the force accurately even after tens of thousands of hours' use. Due to its technology, it can detect any change in the system, which helps maintain constant characteristics, thus making it work at optimum efficiency. Additionally, this instrument can be easily installed and requires no maintenance.
About Forsentek Co., Limited
Forsentek Co., Limited is one of the best companies in the world that manufactures load sensors, force sensors, and measuring solutions. The company has a wide range of products. They are present in different parts of the world like North America, Europe, and the Asia Pacific. The company has been established with the help of its employees, who have used their knowledge to offer load cells, force sensors, and measuring solutions at very reasonable costs. These engineers have designed a wide array of products used in various fields like industrial applications, mechanical engineering, building construction, automotive industry, etc.
Media Contact
Company Name: Forsentek Co., Limited
Contact Person: Tarik Lu
Email: Send Email
Phone: +86 755 84536383
City: Shenzhen
Country: China
Website: http://www.forsentek.com