ANAKTAE redesigns parthenis café in mykonos, greece
Design and architecture practice anaktae has collaborated with Greek fashion designer Orsalia Parthenis to transform her label's flagship store in Mykonos, into a multifunctional space combining retail, café, and restaurant functions. Drawing from the eternal elements of Greek summer —light, energy, and simplicity— the design stays faithful to the pure forms of Cycladic architecture and the easy, stripped-back Parthenis aesthetic, using local materials such as marble, wood, and metal in modern yet timeless ways.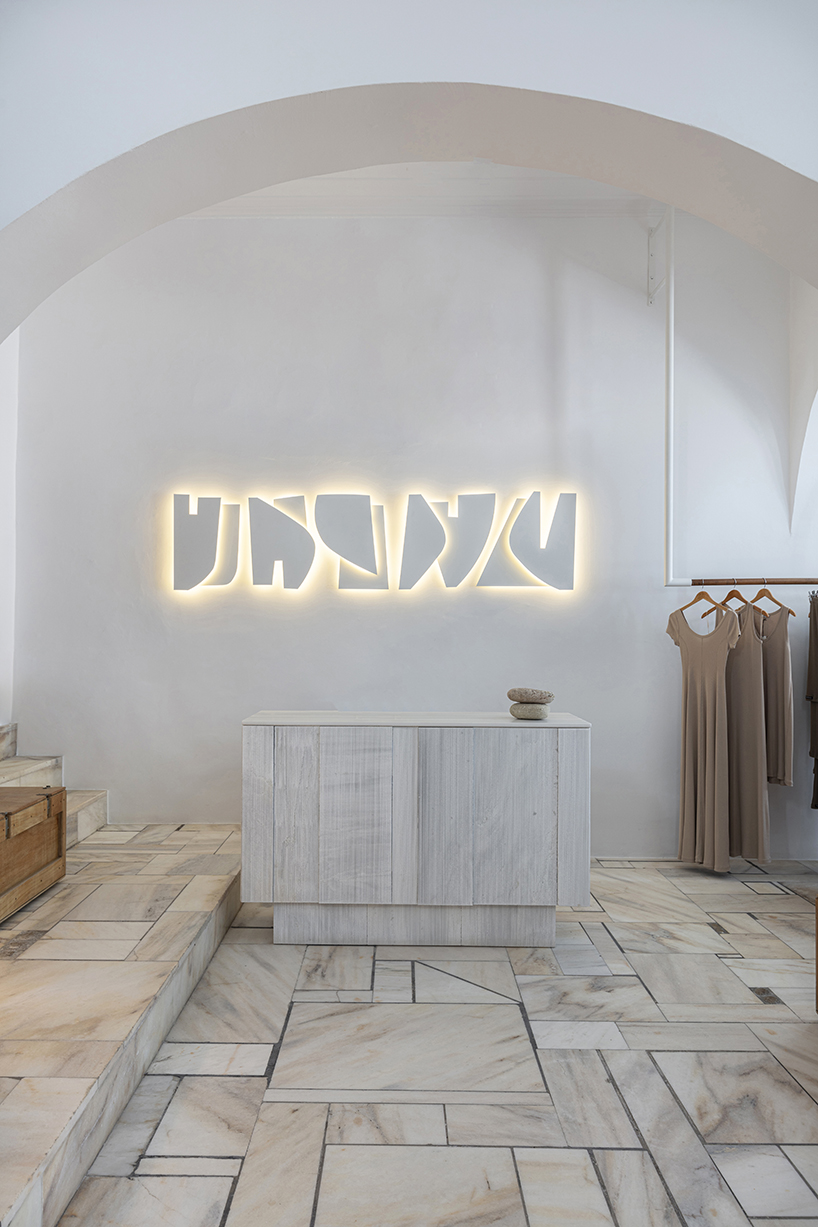 the sculptural marble, metal scones and the marble counter
all images courtesy of anaktae
a minimalist spatial reinterpretation of 'hellenism' 
Settling right next to the famous windmills of Mykonos, the café invites customers to shop the classic pieces of the Parthenis label or enjoy a light meal and a drink while gazing at the Little Venice beach and its legendary sunsets. 
The design team at anaktae conceived, constructed, and curated every stage of the creation of the Parthenis Café, from spatial philosophy to interior design, including a range of custom-made furniture and lighting. Serving as a modern, minimalist reinterpretation of the concept of 'Hellenism', the resulting interior is very similar to the pure forms of Cycladic architecture as well as the Parthenis aesthetic. Sculptural marble and metal scones, a marble counter and a bar clad in textured wooden panels, nesting tripod stools, and side tables that can be reconfigured around low benches with striped cushions, all complement the clean lines of the Parthenis collection. Meanwhile, the clothing is displayed on free-standing rails suspended from the ceiling.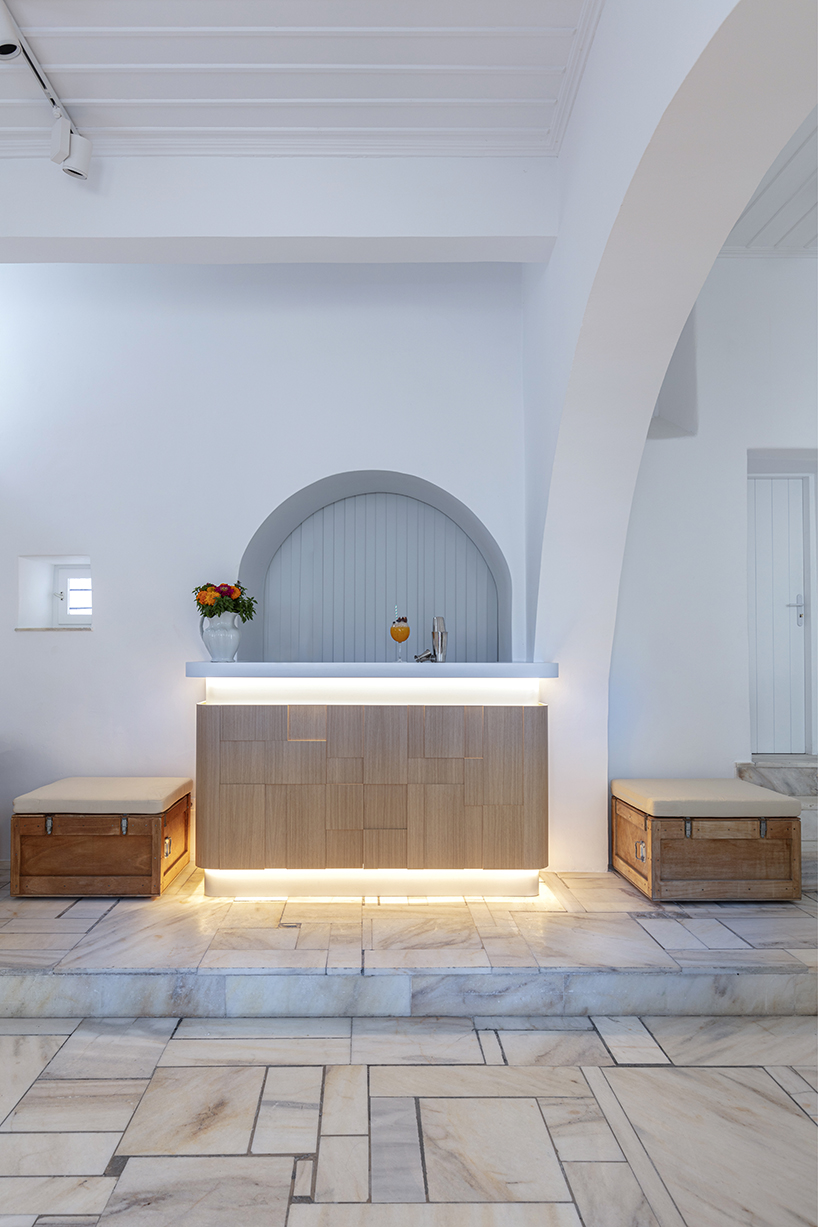 the bar is clad in textured wooden panels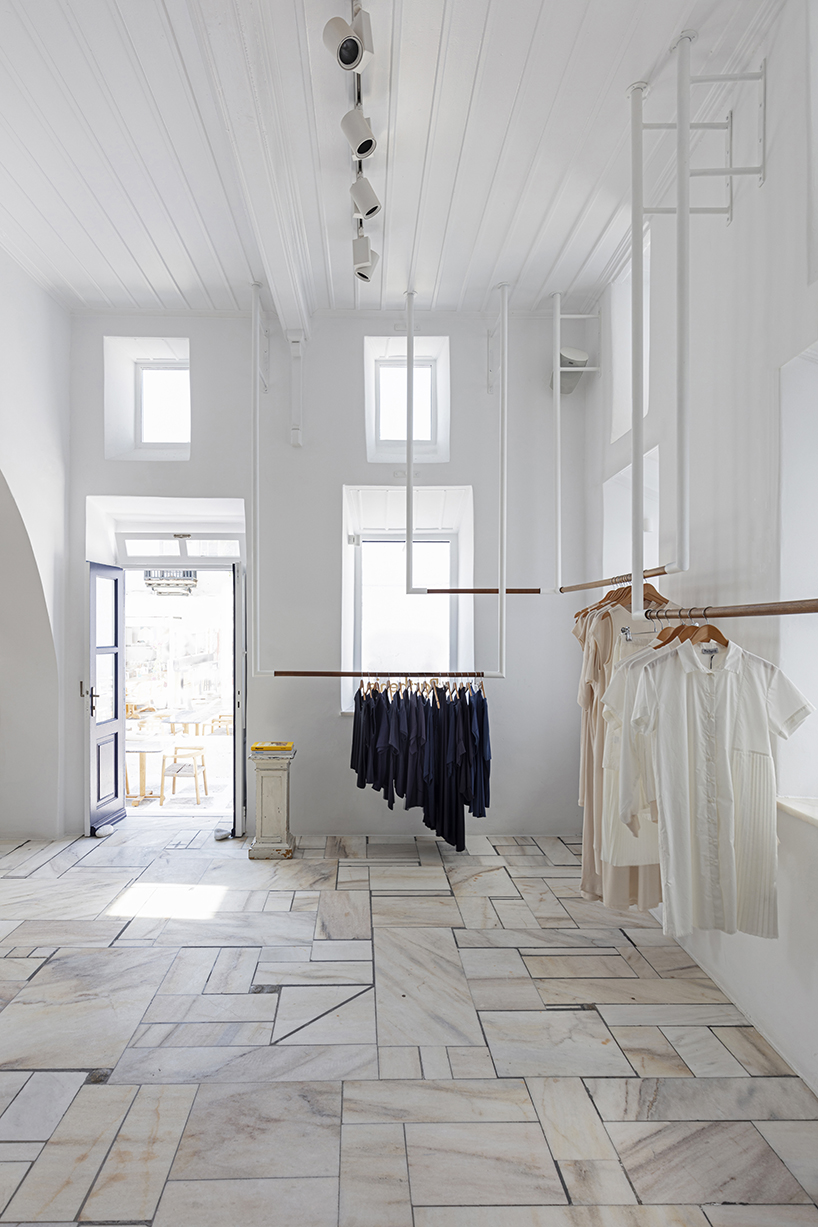 clothing is displayed on free-standing rails suspended from the ceiling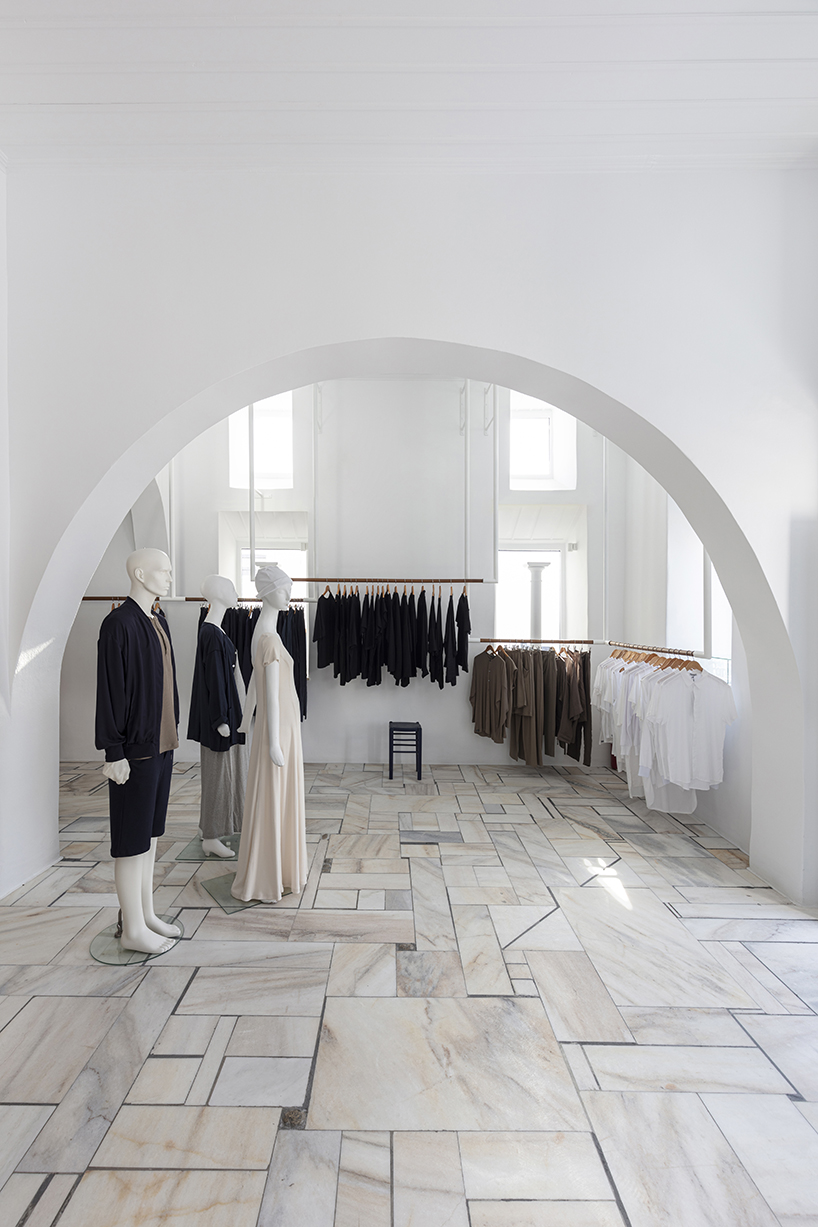 the result is faithful to the pure forms of Cycladic architecture and the easy, stripped-back Parthenis aesthetic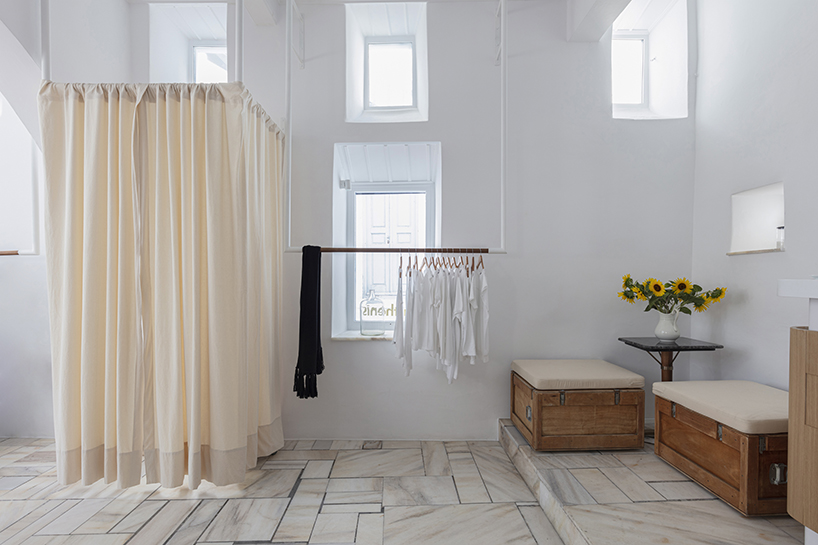 capturing the essence of Cycladic summer