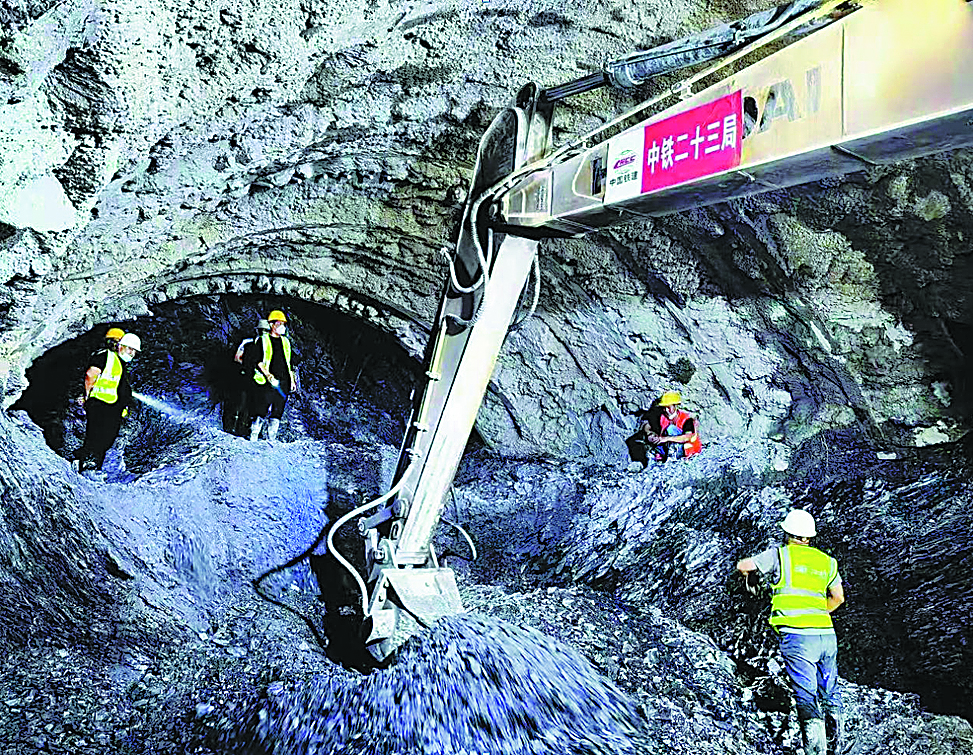 The Shanyang tunnel of the Darui Railway, a major part of the Yunnan-Burma Railway, has been completed recently.
Some 14 years of construction work helped connect all the 21 tunnels in the Dali-Baoshan section of the railway.
The project builder said the completed work has laid the foundation for the early opening and operation of the intercity section between the two cities of Dali and Ruili in Yunnan province.
With the tunnel work completed, the Dali-Baoshan section of the railway is expected to open within this year, putting an end to Baoshan's status as a place with no rail links, said China Railway 23rd Bureau Group Co Ltd, a unit of the State-owned China Railway Construction Corp Ltd, that has built the project.
"So far, the Dali-Baoshan section of the Darui Railway has completed all the subgrade and bridge works, and 95 percent of the station building construction. For the main line, more than 100 km of track has been laid, meaning 78 percent of the total length has been completed," said Yan Jiabin, an engineer with the project team.
With a length of 330 kilometers, the Darui Railway is a major project in the nation's network construction plan, which is "key to the development in the western region", the builder said.
"The construction has gone through many difficulties," said Liu Xiangzhen, the CRCC unit executive in charge of the project.
"The 13.39-km Shanyang tunnel is the last tunnel completed on the Darui Railway. Its construction work was also the toughest," Liu said.