It's time to chat.
We want tell you that the conversation pit, an ultra-kitsch feature of Australian retro homes, is cool again.
Many architecture and interior design aficionados would say the conversation pit never went off the agenda.
A clutch of listings on the market nationally have this sunken lounge feature, and in properties built decades after it was first trendy.
Emerging in the 1950's and taking hold in new builds in the 60's and 70's, the conversation pit can be found in modern interpretations in homes currently for sale.
READ MORE: Australian house prices drop for the first time in two years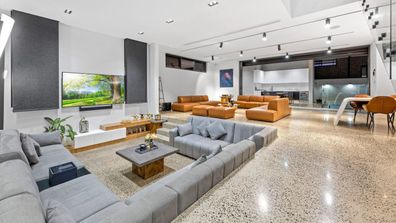 The conversation pit remerged, long after it was originally in vogue, in 2012. The star character of Mad Men, Don Draper, played by Jon Hamm, bought a Manhattan apartment with a cool conversation pit and it took off.
And when the New York Times spots a trend, you know it's really taken root. The arbiter of good taste in real estate interiors ran a story this month called Sit Down. Let's Talk. The Conversation Pit Is Back.
A conversation pit is a built-in seating zone, typically with plush upholstery, set in a decompressed floor (and somewhere to knock back a few Brandy Alexanders).
In the luxury listing at 74 Monash Road in Menai, Sydney, the pit is in addition to a separate lounge area and is a contemporary nod to the purist's version.
At 18 Grandview Terrace in East Albury, New South Wales, architect David Boyle designed a second living room with streamlined, built-in seating around the perimeter of the "pit".
READ MORE: Brad Pitt forks out over $57 million for California clifftop castle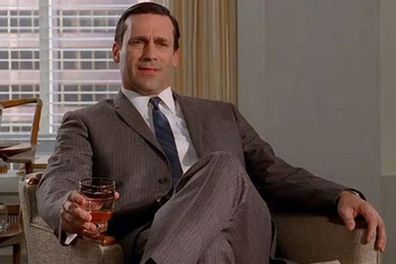 "Ideal for a multitude of uses, the space can be utilised as a home theatre or games room. With large sliding door access to the family room, the space can also be employed as a further extension to the main living zone when catering for large gatherings," the listing says.
Although some up-to-the-minute conversation pits are orientated to a television, a red-velvet version at 141A Ryde Road, West Pymble, hugs an open fireplace and is clad in tiles.
The conversation pit made its debut in residential design after modernist architects Eero Saarinen and Alexander Girard crafted one in their 1958 US project, Miller House, in Indiana.
According to the New York Times, the conversation pit became popular in design circles because it removed furniture clutter in increasingly functional homes.