a new landmark for düsseldorf, germany
Santiago Calatrava unveils plans for a luxury retail and office complex in Düsseldorf, dubbed Calatrava Boulevard. Known for sculptural feats of engineering, the Spanish architect and his team envision the project in their familiar style comprising dramatic and luminous vaulting shaped by an expressive, rhythmic structure. The proposed boulevard is enclosed by an curving glass roof which will rise 135 feet to create a lofty crevice, flooded with sunlight and washed in white. The work is expected to reach completion in 2028.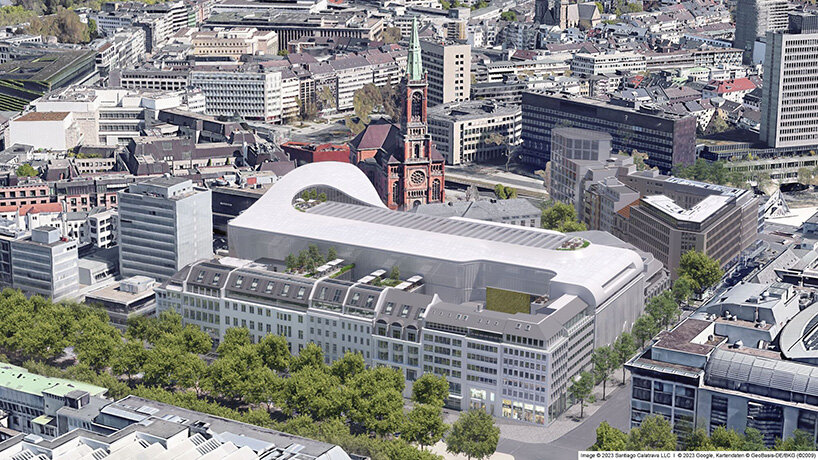 images © Santiago Calatrava LLC, CENTRUM Group
the introspective building respects its context
Upon completion, Calatrava Boulevard will introduce a modernized destination alongside Düsseldorf's Königsallee boulevard, while preserving the area's existing character. Despite its ultra-contemporary architecture, developed together with CENTRUM Group, the project will respect the scale of its context by not exceeding the height of its neighbors. The existing buildings which face the boulevard will be seamlessly integrated into the design. The architects further aim to add measurable value to the city by incorporating solar panels into the building's rooftop along with landscaped roof terraces. With these strategies, the design team works to align with the sustainability goals of the city.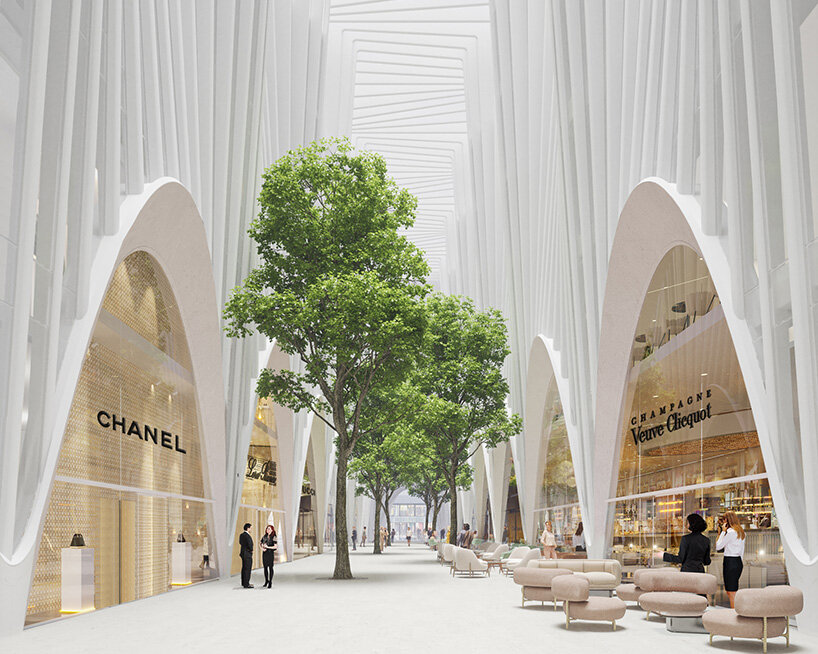 calatrava boulevard's cavernous interiors
While Santiago Calatrava and his design team envision the Düsseldorf proposal with a humble exterior, the interiors will open into a sunlit oasis. An array of columns on each side will emphasize the undulating walls which define the glass roof's fluid profile. This central space will link the two entrances and will take shape as a narrow and organic promenade to evoke a sunlit crevice or canyon. The ground level will open up with vaulted storefronts while the upper level will host office space.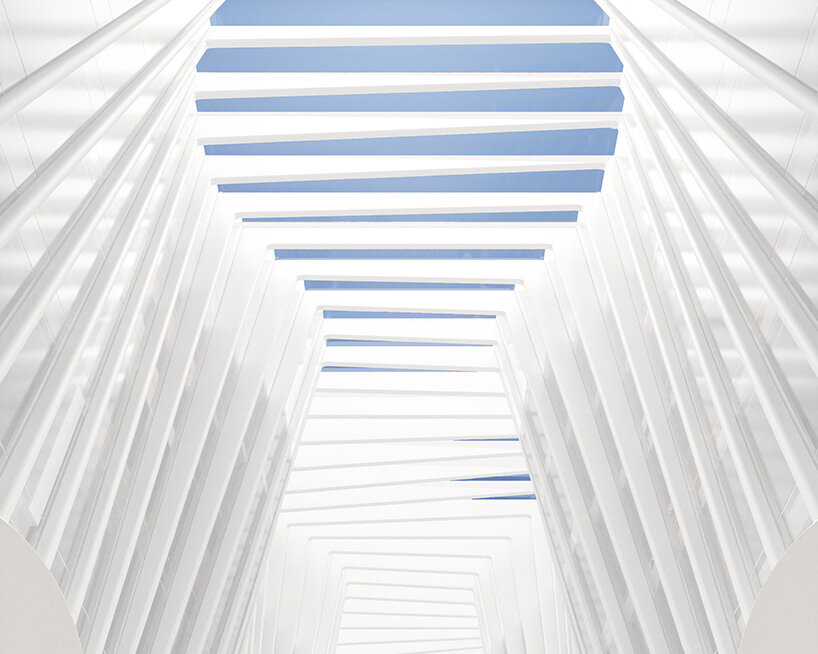 undulating walls define the glass roof's organic profile