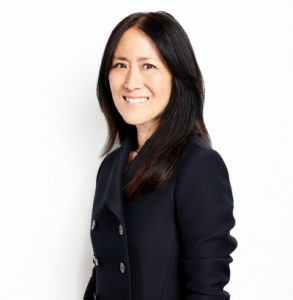 Lisa Iwamoto is the new chair of the department of architecture for UC Berkeley College of Environmental Design. She has served as full-time faculty in the department, where she teaches design studios and seminars.
Iwamoto is a founding partner of IwamotoScott Architecture, a San Francisco-based practice she leads with partner Craig Scott. IwamotoScott has received numerous accolades, including the Cooper Hewitt/Smithsonian National Design Award, the Architectural League's Emerging Voices and League Prize, an Interior Design Hall of Fame induction, the Architectural Record Design Vanguard, a Progressive Architecture award, and over 20 AIA Design Awards. The firm also received the ACADIA Digital Practice Award of Excellence in 2017. Their new campus building for Ivy Tech Community College in Columbus, Indiana—awarded by the Cummins Design Excellence Program—is due to complete construction in fall 2022.
Iwamoto was recognized as a New Generation Leader by the Architectural Record during the 2018 Women in Architecture awards. Her book, Digital Fabrications: Architectural and Material Techniques, published by Princeton Architectural Press, remains a popular primer in architectural education. In recognition of her innovative design work, she was honored with the inaugural Doris and Clarence Malo Collegium Teaching Chair in Design at UC Berkeley in 2013. She held the chair until 2018.