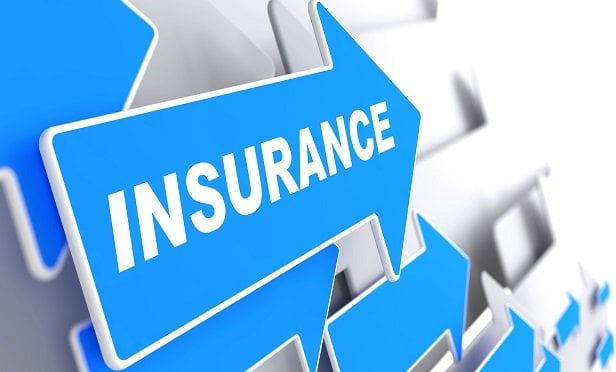 Zywave acquired Insurance Technologies Corporation, a marketing, rating, and management software and services provider to the insurance industry. Founded in 1983, ITC is headquartered in Carrollton, Texas, and serves more than 250 insurance companies and 9,000 agencies. Zywave plans to align and integrate ITC's products with its Sales Cloud offering, which includes multiple front-of-office solutions that streamline mission-critical workflows to strengthen organic growth.
"Zywave and ITC share the same goal — to provide the absolute best tech solutions to help insurance professionals succeed in the modern marketplace," said Jason Liu, chief executive officer of Zywave, in a press release. "With the combined offerings of our two companies, we are beyond excited to bring the most expansive and innovative tools to any agency selling any type of coverage — benefits, commercial or personal lines."
CFC expanded its suite of terrorism and sabotage insurance products to include standalone active assailant cover. Its active assailant policy covers businesses in the event of any premeditated physical attack that has the intention of killing or causing bodily harm. Coverage is not restricted to political, religious or ideological events, nor does it restrict what can be considered a 'weapon' for use in an assailant attack.
Aon plc expanded its Cyber Secure Select offering to include an enhanced cyber insurance program for high-net-worth individuals and executives, made in partnership with Aspen Insurance. Aon says Cyber Secure Select was designed to provide clients with "white-glove concierge service" in addressing their IT and cybersecurity needs, including robust device protection and personal information monitoring.
AXA XL's North American construction insurance business launched its Construction Ecosystem, a digital platform designed to connect innovative construction technology providers to AXA XL's contractor clients. The product aims to help contractors monitor and aggregate data to better manage risks on their job sites and across their organizations. As part of the launch, AXA XL unveiled a Tech Library, giving customers access to its growing list of curated construction technology partners.
Envista Forensics, a global provider of forensic consulting services to the insurance, legal, and risk management industries acquired Stephenson Consulting Group. The acquisition brings Envista additional building consulting and project management capabilities to complement and expand its existing and well-regarded global building consulting division.
ATI Restoration has acquired Mark 1 Restoration Service, a regional restoration firm providing fire, smoke and water damage restoration for residential and commercial properties. Mark 1 will continue to operate under its name from its three locations in Pennsylvania and New Jersey, and the management team will remain on staff in their current roles. The financial terms of the transaction were not disclosed.
Hippo Enterprises, an InsurTech group operating in home insurance, announced a capital investment of $350 million from Mitsui Sumitomo Insurance Company, a subsidiary of MS&AD Insurance Group Holdings, Inc. With this investment, Takashi Sato, a managing partner of MS&AD Ventures, the corporate venture capital fund of MS&AD Insurance Group Holdings, will join Hippo's board of directors as an observer. The investment will support Hippo's product roll out in additional states as the company aims to reach 95% of U.S. homeowners population in the next year. This is the second investment from MS&AD Ventures, following its investment in Hippo's Series E funding round in July 2020.
IMS (Insurance & Mobility Solutions), a provider of connected car data solutions to insurers, mobility operators and governments, released the IMS Engagement Toolset, a configurable suite of tools that enables insurers and mobility operators to interact with customers to positively influence driving behavior and reduce collision and claim risk. The IMS Engagement Toolset delivers the ability to craft and configure engagement campaigns that blend reward programs, which incentivize change, with practical coaching and behavioral "nudge" messaging. These tools are underpinned by the IMS Engagement Toolset's proprietary, AI-based Decision Engine, which uses telematics data and behavioral analytics to enable and distribute rewards and messaging outputs.
Infosys and Mivation have teamed up to host a virtual round table event focused on the current challenges of a virtualized workforce. Panelists will address how companies are using technology to help drive best practices in reaching out to consumers at the right time, gaining wallet share, retention and referrals. Participants include Troy Korsgaden, Martin Woll, Jeff Brown, Kelly Kidwell, Gautam Kalra and Raj Bagewadi. Revenue Growth Delivered Using Technology will be held on Thursday, December 10th at 4 pm, CST. Registration is free and accessible online.
Related: Around the P&C insurance industry: November 18, 2020