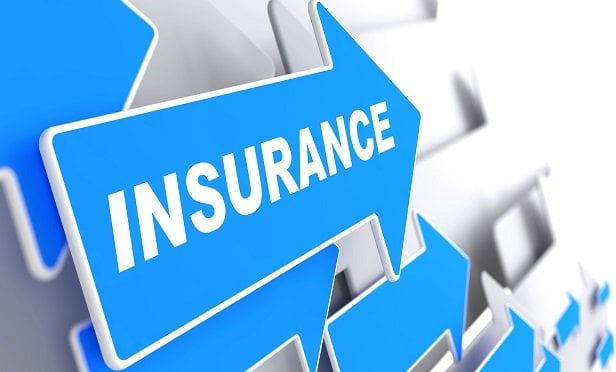 MAPFRE Insurance and AAA Washington agreed to form a jointly owned insurance company to write automobile and homeowners insurance in Washington and Northern Idaho. The joint venture, which is subject to regulatory approval, will be known as the Auto Club MAPFRE Insurance Company. It is anticipated that the joint venture will begin operations in the fourth quarter of 2022.
Society of Actuaries has changed its ASA curriculum, micro-credentials and affiliate membership program. The organization is making changes to the ASA curriculum to meet employer and market demand for actuarial training, in particular the need for increased data analytics coverage and new "soft skills" training in adaptability and emotional intelligence.
Berkley Program Specialists is now providing insurance protection to Condominiums and Associations (CISA). Through the partnership, CISA will continue to exceed the expectations of their clients in terms of superior quality, reasonable prices and high standards.
BMS Re, the independent reinsurance broker, acquired Trean Intermediaries, Inc., a U.S.-based independent reinsurance broker and services company. With this acquisition, BMS Re has strengthened its geographic presence in key U.S. growth areas, with new offices in Tampa, Florida and in Greensboro, North Carolina.
NCRPS launched as a new and separate entity whose purpose is to expand and increase the sustainability of the cannabis industry by providing proven and needed risk management products and services to the entire cannabis market.
Goosehead Insurance, Inc. launched its digital agent platform, a direct-to-consumer insurance quoting tool. The platform targets the pain points and challenges consumers face and flips the insurance model on its head by providing a simple, transparent, and efficient way to get insurance quotes. With as little as three data points, the proprietary tool will arm consumers with accurate home and auto quotes from a variety of A-rated insurance carriers in fewer than two minutes.
Incline P&C Group partnered with Hippo Insurance Services, which is part of the Hippo family of companies, to offer the latter's protective policies and services to home insurance customers.
Hippo is also partnering with Ally Financial Inc. subsidiary Motors Insurance Corp., which is a 50 state carrier. The deal will strengthen and double Hippo Insurance Services' insurance underwriting capacity, becoming Hippo's largest managing general agent unaffiliated program to date.
VOOM launched its first per-mile insurance offering for motorcycles in select states, as permitted by law, in collaboration with member companies of Markel, insurance carriers dedicated to providing customized insurance solutions for a variety of insurance products. VOOM will distribute the per-mile product both directly to riders and select partners. Markel will provide underwriting and claims handling.
Sompo International Holdings Ltd. announced that Sompo Global Risk Solutions will offer protection for epidemic and pandemic risk. Triggered by civil authority restrictions resulting from international public health emergencies declared by the World Health Organization, the new Sompo GRS' epidemic and pandemic program provides insurance based on a number of available pre-set coverage options including loss of income, extra expense, debt servicing, supply chain disruption and other fixed costs. In its first year, limited capacity for the program is available to Sompo GRS clients and their captives in the real estate, hospitality, financial services, professional services, technology and life sciences industries, as well as the unit's Asian-interest accounts.
Envista Forensics acquired Grecco Construction Consultants, a provider of building consulting services based in Memphis, Tennessee. Grecco will become part of the Envista Forensics business line. With this announcement, Envista significantly enhances its capabilities, coverage, and strategic position as a leading provider of building consulting services.
DUAL, the underwriting arm of Howden Group Holdings, acquired Align Financial Holdings.  Align is one of the specialist general agency and underwriting management groups in the U.S., underwriting more than $630 million GWP on an annualized basis through its commercial casualty, commercial property catastrophe, personal property, and surety businesses.
Colonial Surety expanded its fiduciary liability product offering for plan sponsors, businesses that offer retirement plans, with a  two-part package that includes cyber liability coverage. The package offers comprehensive fiduciary liability insurance for plan sponsors, protecting assets from claims of fiduciary breach, as well as cyber liability coverage to safeguard employees' personal data and assets against cybersecurity threats. The product enables plan sponsors to respond to updates to The U.S. Department of Labor guidance on cybersecurity and data privacy as well as protect against one of the most significant risks facing businesses today.
Hub International Limited, a full-service global insurance broker and financial services firm, acquired the assets of Dissinger Reed, LLC. Terms of the transaction were not disclosed.
Risk Strategies, a national specialty insurance brokerage and risk management firm, acquired Danna-Gracey, a specialist in medical malpractice insurance headquartered in Delray Beach, Florida. Terms of the deal were not released.
Marsh and Citi announced the placement of an innovative risk mitigation structure on behalf of Gavi, the Vaccine Alliance, to cover the risk associated with a number of governments that are self-funding their coronavirus vaccine procurement through the COVAX Facility.
Insurance Industry Charitable Foundation (IICF) raised nearly $70,000 through its second annual International Step Up Challenge. Proceeds from the challenge benefit the 2021 IICF Children's Relief Fund in the US and the Revitalising Communities Fund in the U.K., which offer critical support to children and families struggling with food insecurity.