Sacramento, CA – Colton and his wife, Shylia, together with his younger brother, Austin, and father, Scott, formed Anchored Tiny Homes construction firm. They are a company that strives to treat their workers, partners, and customers like extended family members. After thirty years of serving the Northern California community, they decided to create customized Sacramento tiny homes to significantly impact the planet and the lives of people who needed affordable housing. Their goal is to assist individuals in becoming financially independent to enjoy simple pleasures and live longer lives by saving money on house building.
Above all, the Anchored Tiny Homes' staff prioritizes family, faith, and customer service. They believe in treating their customers, employees, and partners with care and love and building a strong relationship and business foundation with them. The company offers accessory dwelling units, which include the Sail, Boat, Crew, Mast, and Tiny Office designs that clients can select from when designing the layout of their tiny buildings. Clients can also customize their own tiny house or office to suit their requirements and needs.
The company's founders have had several successful construction projects, ranging from shed manufacture to customizable garages and houses. They are a significant asset to the firm since they now use their exceptional workmanship and service to create tiny dwellings for their clients. This is what a satisfied client had to say about their services, "My partner and I absolutely love our new tiny house. Their price was the best around, the quality of the product is nothing short of amazing (thank goodness we didn't try to make our own!), and every detail is beautiful. Working with Anchored Tiny Homes has been a breeze. We had approximately 6 million questions, and they were so patient and responsive. I can't speak more highly of their quality services and end products."
Clients are welcome to visit their website and go through the various building designs they have, which include flooring plans, specifications, and features they include to visualize the kind of tiny building projects they tackle. Anchored Tiny Homes also features a descriptive blog on their website where clients can learn more about their tiny home projects, the various types of ADUs used, and gain insight into their building processes. Clients looking to create a tiny office, shed, house or other structure in the rear of their yards or on their land can request a free tiny home design consultation now to get started creating their ideal tiny structure. The team will discuss financing options with them and offer them a free estimate of the project.
To learn more about Anchored Tiny Homes, visit their website or contact them at (916) 915-9715. Their office is located at 5980 88th St, Sacramento, CA, 95828, US.
Media Contact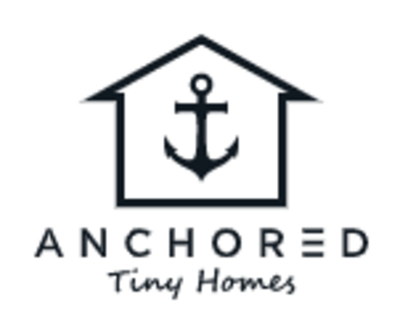 Company Name
Anchored Tiny Homes
Contact Name
Colten
Phone
(916) 915-9715
Address
5980 88th St
City
Sacramento
State
CA
Postal Code
95828
Country
United States
Website
https://www.anchoredtinyhomes.com/