Mid-March 2020 turned out to be one of those "where were you?" moments. Everyone remembers where they were when the Australian government announced widespread restrictions for the nation after the World Health Organization declared COVID-19 to be a pandemic. We looked around our homes, bewildered, not knowing that – particularly for Melburnians – these spaces would become our places for rest, work and play for the following two years. The subsequent confinement had many of us examining our homes with newfound scrutiny, with endless hours to contemplate how best to adapt our living arrangements to the post-pandemic world.
An exhibition curated by the Architecture Et Cetera Lab invited a selection of architects and designers to propose alternative conceptualizations to one or more of their built residential projects, in order to examine how the pandemic might have shaped the design. COVID Retrospect: A Reconsidered Residential Habitat presented the schemes in a "before and after" approach, with pre-pandemic projects displayed alongside their hypothetical post-pandemic versions.
Atelier Luke's Things Abandoned could be seen as a nod to the studio's physical relocation: the practice returned to Australia from Japan as a result of the pandemic. By overlaying their Kyoto project Terrace House near Demachiyanagi on a block in Bulimba, Brisbane, Atelier Luke explored the opportunity for "connected isolation" through the re-working of suburban planning. The post-pandemic concept was presented in depth via a QR code, a wry reminder of the tracking technologies imposed throughout Australian cities.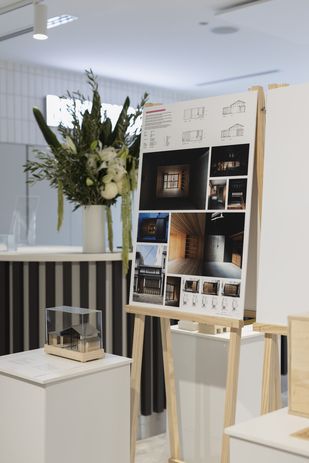 Matthew Eagle of ME Architects' Suburban Surgery commented on how a majority of new houses on the Gold Coast completely discount the city plan's definition of a suburb, which has ultimately led to a disconnect between household and neighbourhood – a rift further emphasized during lockdowns. In true ME style, the post-pandemic proposal was an urban response at a residential scale. A series of design interventions to the existing built fabric created moments for social interaction and economic opportunities from the home.
In a different approach, COVID Introspect by Beth George focused on what was present during her confinement rather than what was lacking. Beth's concept altered the familiar spaces of her rental home, proposing the use of skylights, sliding doors and paints to capture light and draw the movement of the outside world into the interiors of her home. Diagrams and drawings were accompanied by an interactive model, allowing the viewer to immerse themselves in her creative experiments, which she explains "…help one's self feel connected to things beyond their home."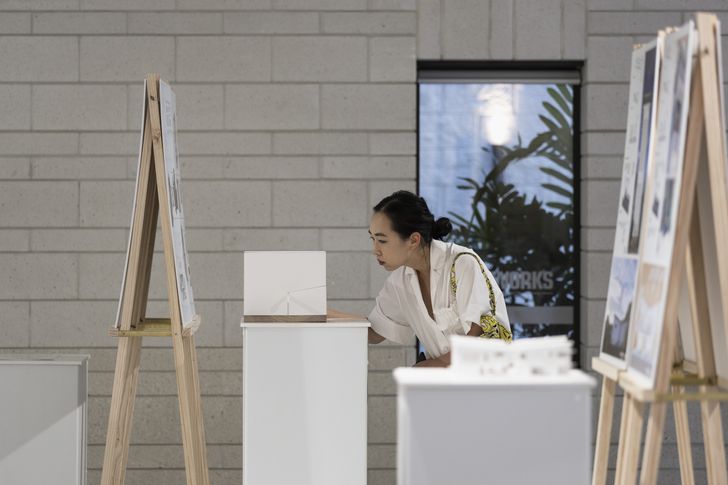 The exhibition was thought-provoking and certainly generated comparative discussion between post and pre-pandemic architectural endeavours. But more than this, it highlighted the different losses (and, in some instances, opportunities) felt by individuals and communities during lockdown or isolation. In a global pandemic, it was these personal experiences that generated the design intent for each individual project.
Society's future relationship with COVID-19 is hard to determine. More pressing global and national events have subdued the panic invoked by the presence of the virus, yet it remains a prevailing health issue. Will new ideas for living, such as those exhibited in COVID Retrospect, become commonplace in in briefs for residential design? Will those states that endured stricter and longer lockdowns produce more homes that cater for periods of isolation? And is it possible that homes designed in response to the pandemic will come to define an era in time – the Post Pandemic House?
COVID Retrospect: A Reconsidered Residential Habitat was curated by Architecture Et Cetera Lab and exhibited at Brickworks Brisbane Design Studio from 10–22 March 2022.