In honor of Black History Month, HD celebrates some of the many Black creators leaving their mark on the hospitality industry and beyond. These 25 individuals—who have been featured in our magazine, website, and spoken at our in-person events—span multiple creative realms, including design, architecture, art, entrepreneurship, and more.
Chrissa Amuah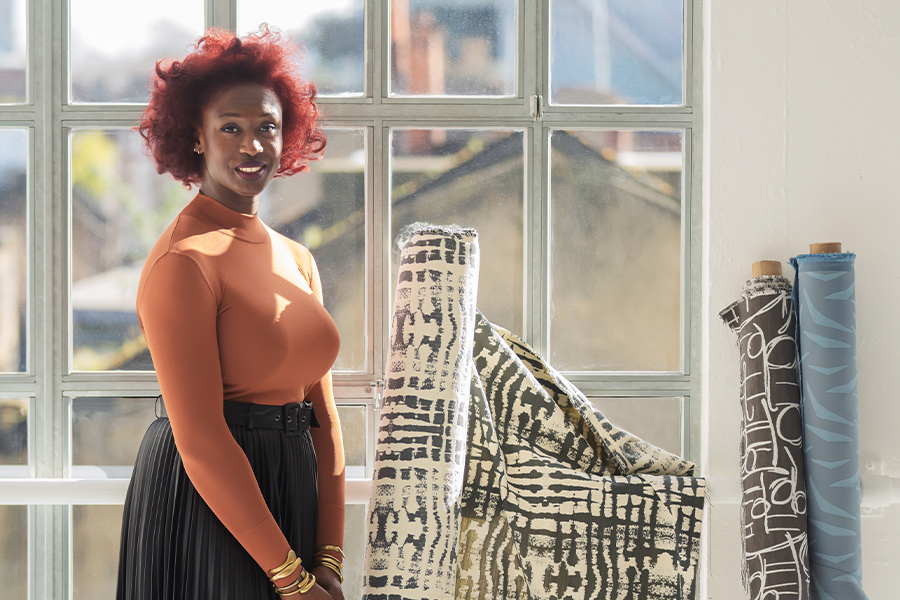 An art teacher once suggested to Chrissa Amuah that she consider pursuing textiles, but "I couldn't quite see how you could make a career out of it, so I parked it on the side and went off and did a degree in broadcast journalism," she recalls. Years later, it dawned on her that she "was always working in creative spaces, but I was never the creative myself, and I kind of resented that." She investigated various outlets, but as her former teacher predicted, it was textiles classes that captivated the London-based designer most.
Ini Archibong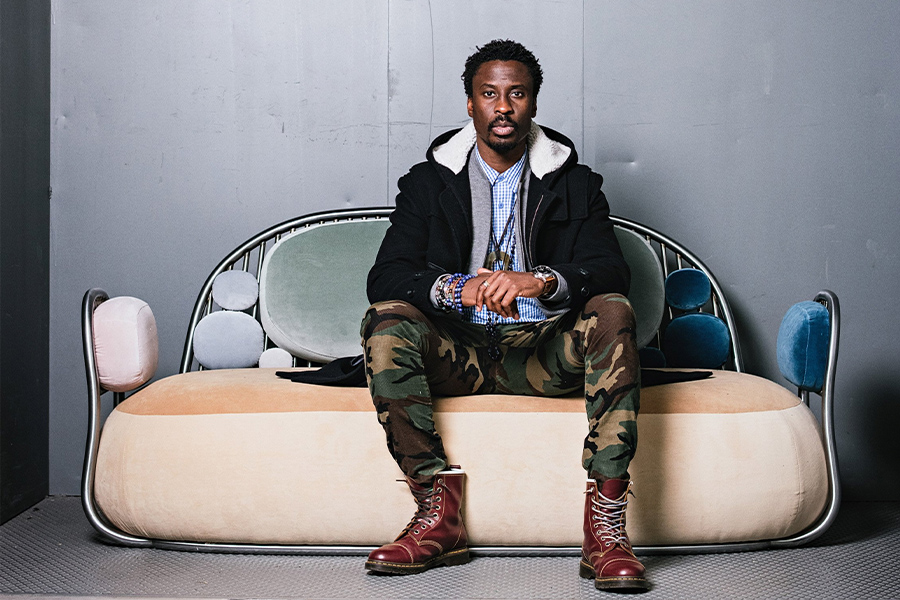 The work of Switzerland-based Ini Archibong transcends disciplines: He has crafted furniture for the likes of Bernhardt Design and Knoll, designed a watch collection for French luxury brand Hermés, conceived the Pavilion of the African Diaspora for the London Design Biennale, and recently landed his first solo gallery exhibition in New York scored with his own music. His process, he says, is centered on storytelling that combines empathy, philosophy, spirituality, and everything in between.
BOA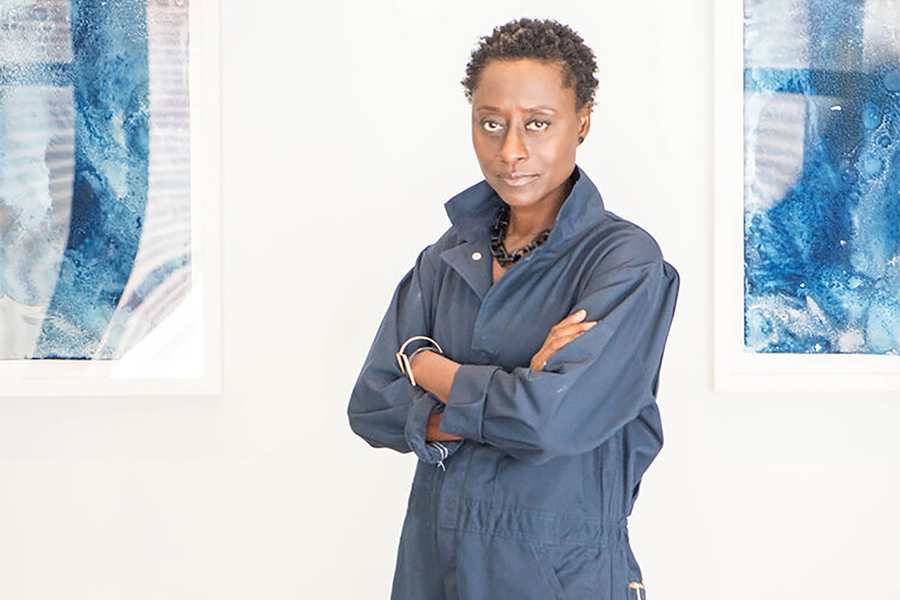 Based in New Orleans, BOA launched OI Studio in 2001, imbuing her furniture and accessories lines with a Japanese- and Italian-inspired aesthetic. However, trips to Bali and Brazil in 2003, where she saw the damaging effects of deforestation firsthand, reshaped her ethos to focus on eco-friendly design, choosing to use non-toxic materials from the U.S., down to the packaging for shipping her wares.
Malene Barnett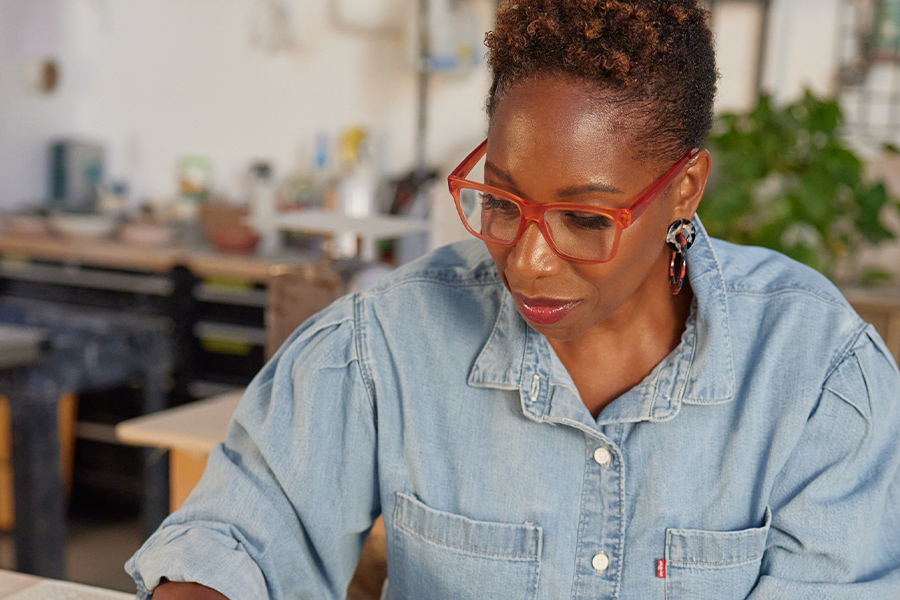 The ceramic works Malene Barnett turns out in her Brooklyn studio are marked by elaborate shapes and patterns that explore her fascination with the African diaspora and the rituals of her ancestors. The Black Artists + Designers Guild founder is relatively new to clay, but she was so taken with it she is currently pursuing an MFA in ceramics at Temple University's Tyler School of Art and Architecture in Philadelphia.
Bradley L. Bowers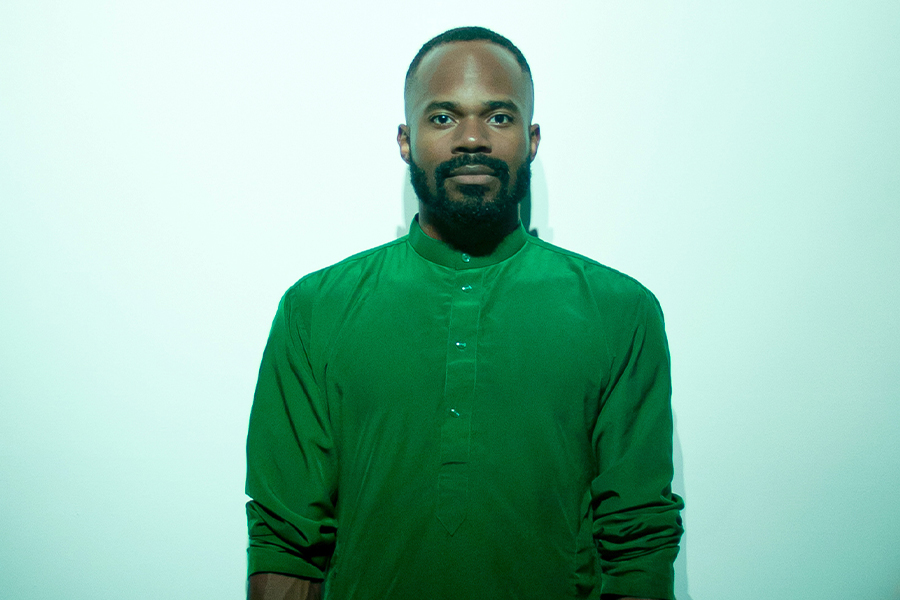 Buoyed by his wide-ranging professional experience—including designing eyewear for the McGee Group, furniture for Adriana Hoyos, and even a design management internship at Procter & Gamble—New Orleans-based artist and designer Bradley L. Bowers, eager to make a more meaningful impact through his work, formed his own studio almost a decade ago.
Dyonne Fashina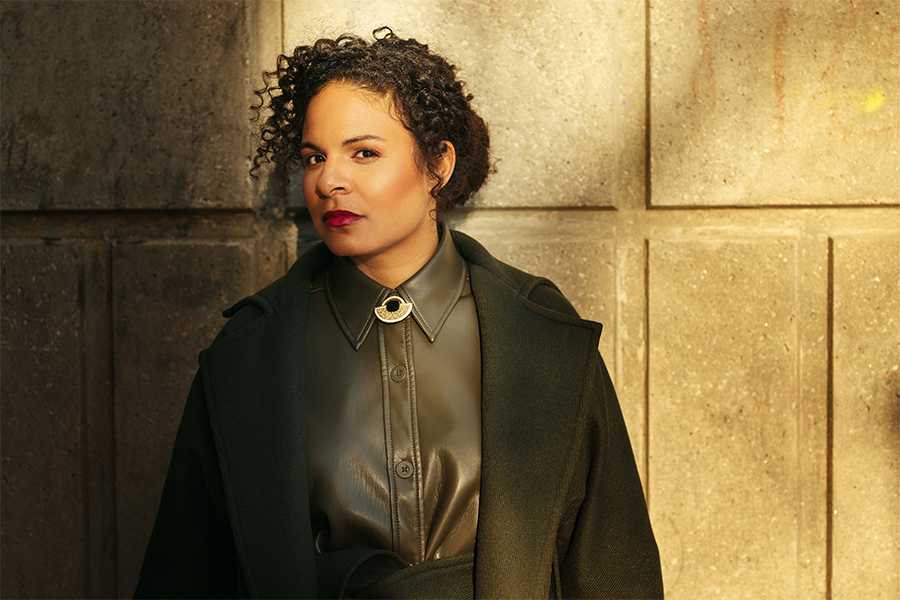 Dyonne Fashina, founder of Toronto-based studio Denizens of Design and inaugural winner of HDAC's Awards of Excellence, designs with sensitivity, compassion, and a sense of cultural awareness. This is evident in projects like the McMichael Café at the McMichael Canadian Art Collection in Ontario, where she sourced everything locally, reflecting the gallery's emphasis on Canadian artists.
Michael Ford
Dedicated to diversifying the industry, Madison, Wisconsin-based Michael Ford founded the Hip Hop Architecture Camp in 2016. The program offers underrepresented youth around the U.S., as well as Canada and Kenya, a free immersion in architecture, urban planning, and economic development by exploring hip hop as design and activism. "It started off as something small I did while I was working at an architectural practice and teaching at a university," Ford says.
Sandra Githinji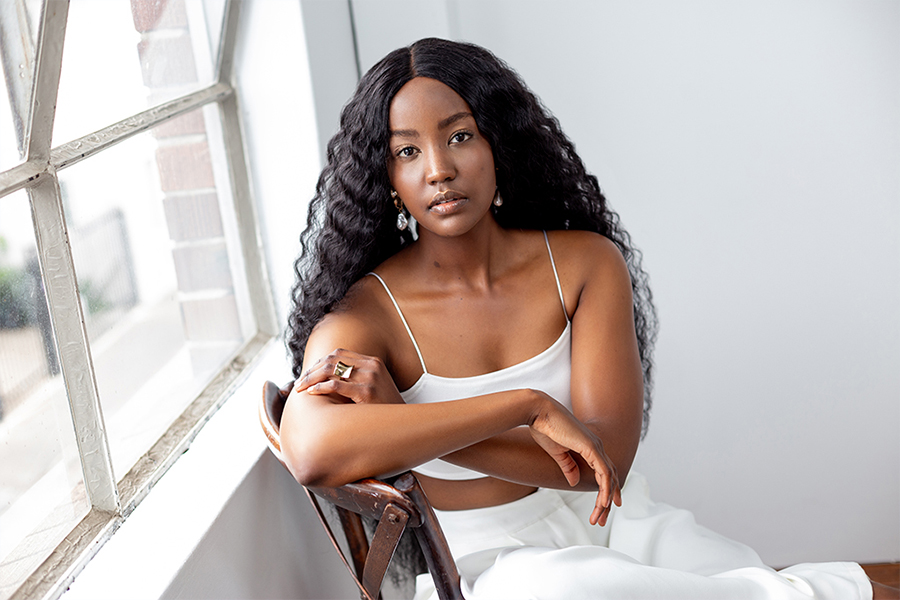 Originally from Kenya, Melbourne-based multidisciplinary designer Sandra Githinji took a leap of faith when she launched her namesake firm in 2019 at the age of 25. "[I learned to] trust myself more," she says. "We are capable and equipped to do what we fear most. So just do it. There are no failures, just lessons along the way." In addition to interior design, Githinji's portfolio includes artwork and a homeware collection, Bloom, for which she is currently raising funds to put into production.
Kona Gray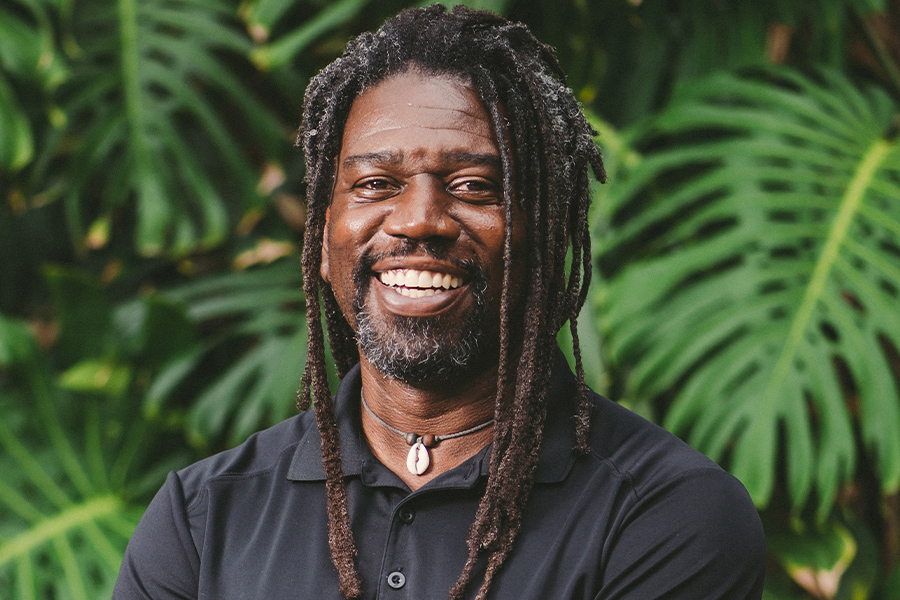 While EDSA principal Kona Gray says he stumbled upon landscape architecture, he has been a crucial voice in creating immersive environments for the past 25 years. One of Gray's initiatives is to bring more people of color into the field (less than 10 percent of graduating landscape architects are BIPOC). He believes that everyone is meant to have good landscape architecture no matter the cost. It's a view that fits into his definition of success: being a good, kind person who gives back.
Kamille Glenn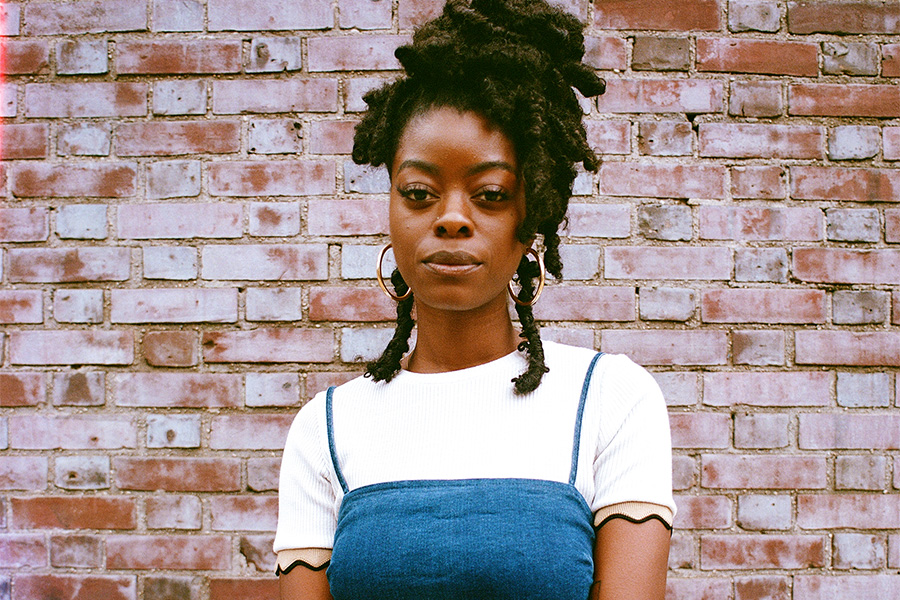 Kamille Glenn studied interior design at the Fashion Institute of Technology (FIT), and, until March 2021, worked as an associate interior designer at Rockwell Group for the past seven years. In 2019, she founded dsgnrswrkshp, a collective of creatives across industries that aims to bridge the gap between Black makers and the design industry. "I want to humanize design within the Black community, as well as let us know that we can do this, that there are spaces for us, and we can prosper creatively," she explains.
Laura Hodges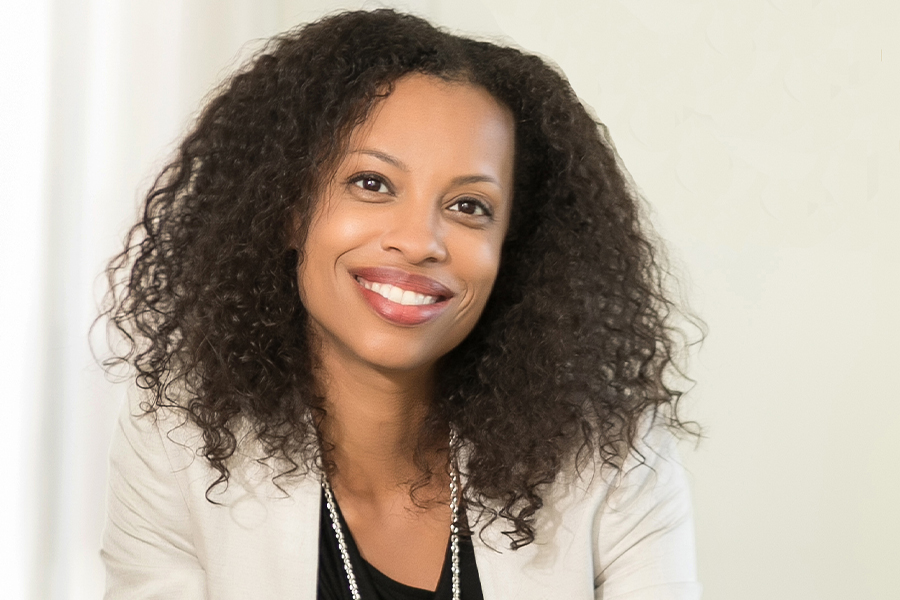 Based in the Baltimore area, Laura Hodges first earned a degree in business before going back to school for interior design at the New York School of Interior Design. She cut her teeth with New York designers Jamie Drake and Thomas Jayne and counts M. A. Design Studio owner Marian Akinloye as a mentor. Beyond her refined interiors, Hodges is an advocate for sustainability in her work as well as at Domain by Laura Hodges Studio, the brick-and-mortar shop and online boutique she launched in 2018.
Nina Cooke John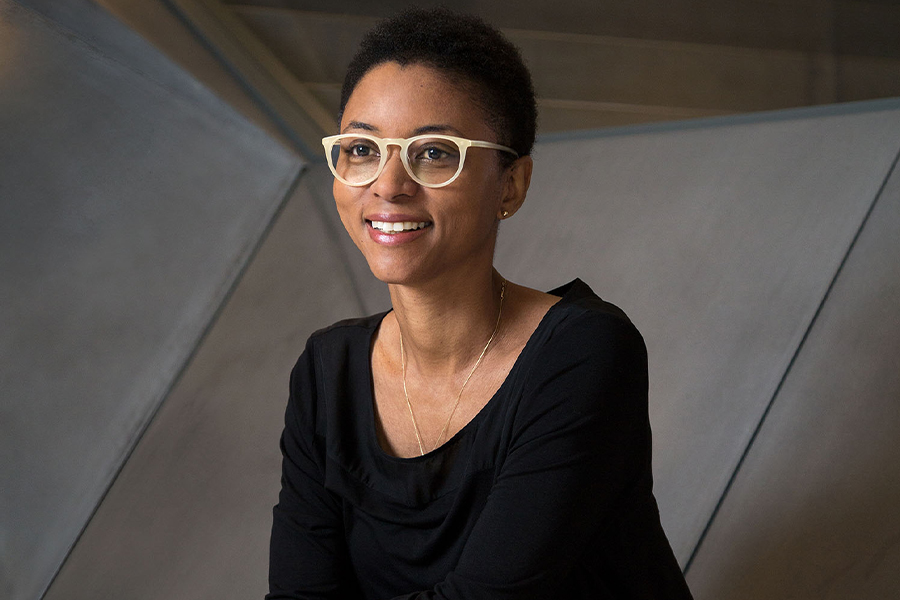 "When I was growing up, I was supposed to be a doctor or a lawyer. My last year of high school I decided I didn't want to be a doctor, and I had to be proactive because I hadn't taken any kind of art classes in years," says Nina Cooke John, founder of New York-based multidisciplinary firm Studio Cooke John. "Once I landed in architecture school, it was nothing like I imagined, but I loved it."
Jenesis LaForcarde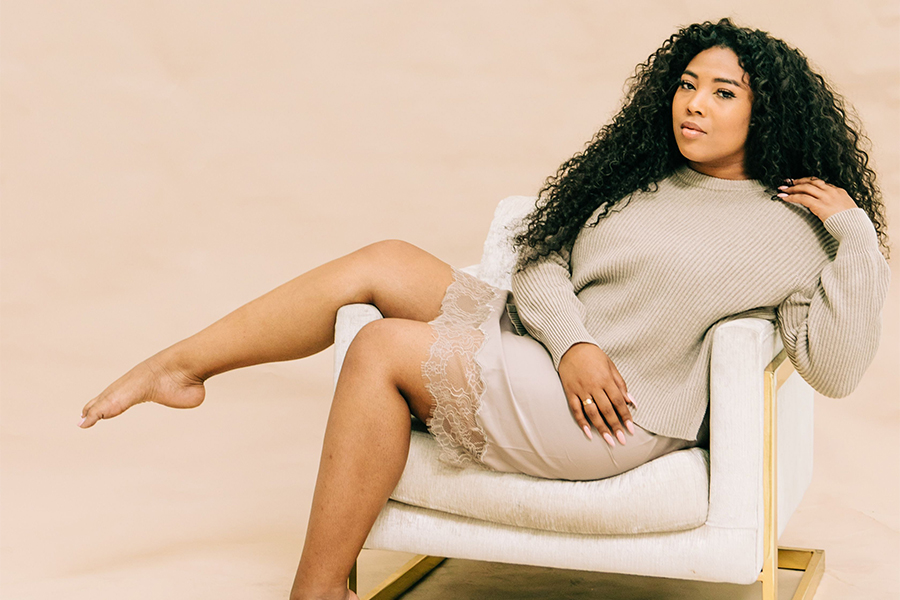 Aiming to set a new precedent for self-care, Phoenix-based Jenesis LaForcarde is centering minority women in the wellness conversation with the forthcoming Jenesis House in Arizona. "There is a void that prohibits a lot of people from experiencing a place that exudes tranquility and style," says the 28-year-old former creative director. "I want to fill that void."
Damon Lawrence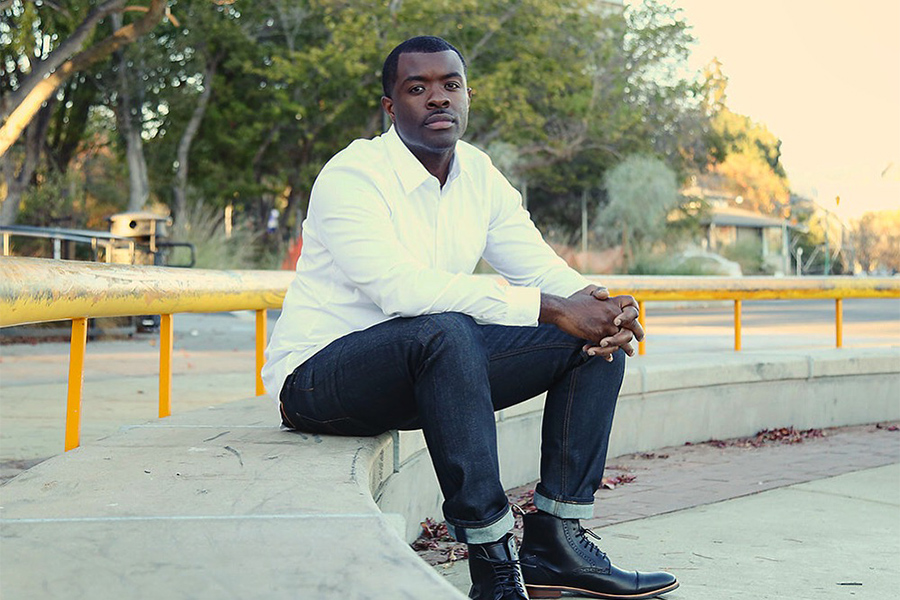 "As a multidisciplinary creative, [hospitality] was the first thing I had ever done that captured my full attention," says Damon Lawrence, who founded Homage Hospitality in 2016 to develop hotels that pay tribute to Black culture. "Real estate, design, culinary, music, art, and fashion all rolled up into one discipline. For the first time in my life, my brain could wander from interest to interest without ever leaving the same industry. Suddenly my thinking didn't seem so scattered."
Valérie Louis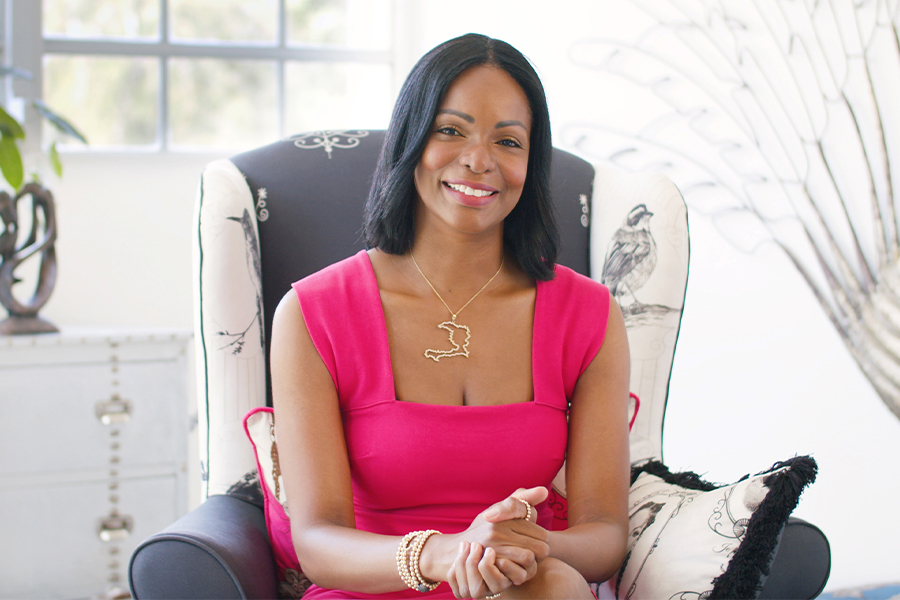 Valérie Louis was born and raised in Haiti, a "beautiful, challenging country," she says. Through Yaël & Valérie, the fabric and wallpaper company she founded in 2018 (Yaël is her teenage daughter), she hopes to illuminate the Caribbean nation's enigmatic identity. Past & Connection, the brand's inaugural series, showcases the disparate images of a poised, confident Black woman who resists, protests, commits, accepts, nurtures, and asserts herself in notable roles from past and present.
K'era Morgan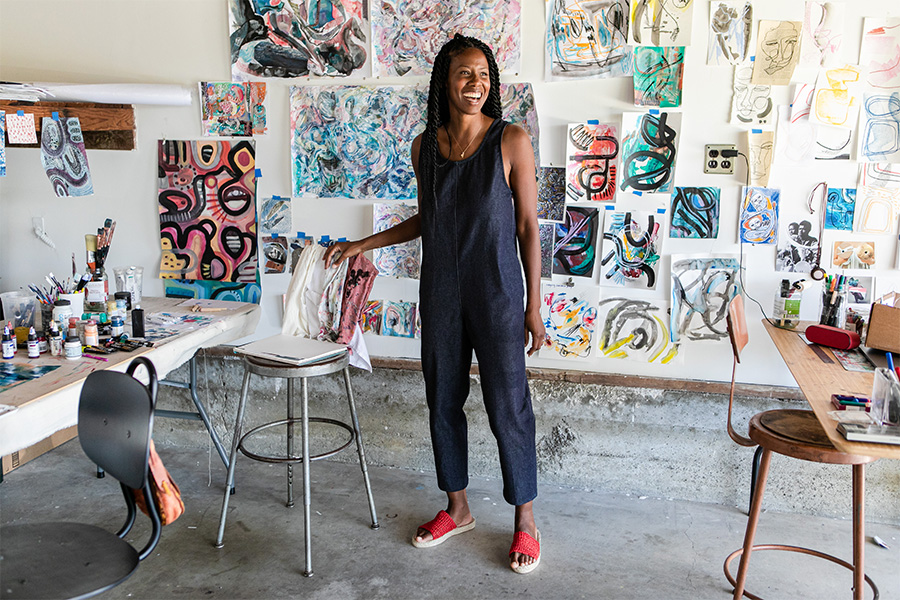 Despite studying art and design at the School of the Art Institute of Chicago and the California College of the Arts, K'era Morgan "felt burnt out, insecure about my future as a thriving creative who could support herself, and ultimately wanted time to explore the world that was beyond art school academia," she says. Though she built a career in public relations, she returned to a studio art practice and ultimately launched Los Angeles-based K-Apostrophe with a capsule collection of eight blankets that feature her repurposed art.
V. Mitch McEwen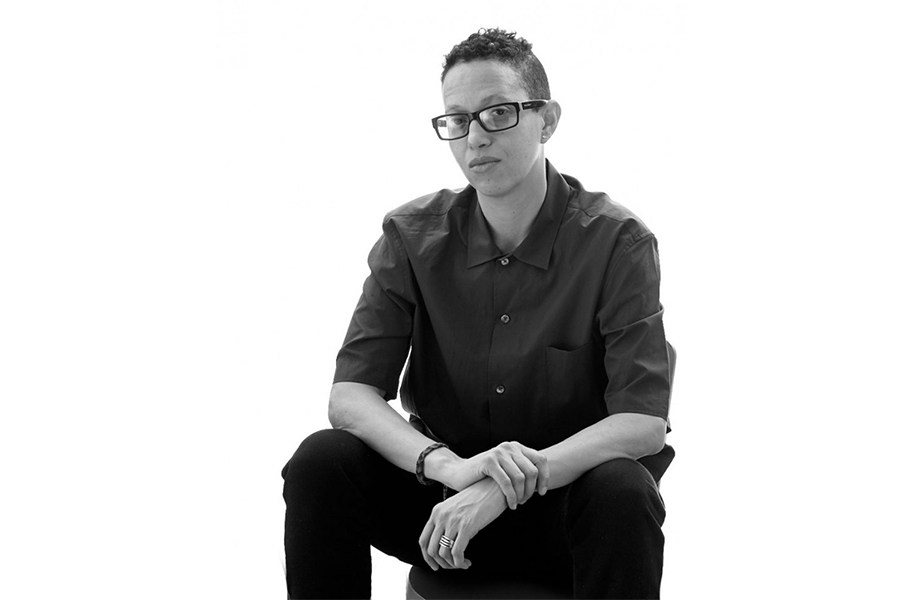 V. Mitch McEwen, who worked in finance in Silicon Valley before plunging into architecture and theory in grad school, was raised in Washington, DC, where federal buildings like the one for the U.S. Department of Housing and Urban Development crafted by Marcel Breuer made an impression. It was during her undergrad studies at Harvard, when she was taking painting classes in the Le Corbusier-designed Carpenter Center for the Visual Arts, that she "started to understand that there were architects behind these buildings, and there is a reason that certain structures can change the city around them."
Courtney McLeod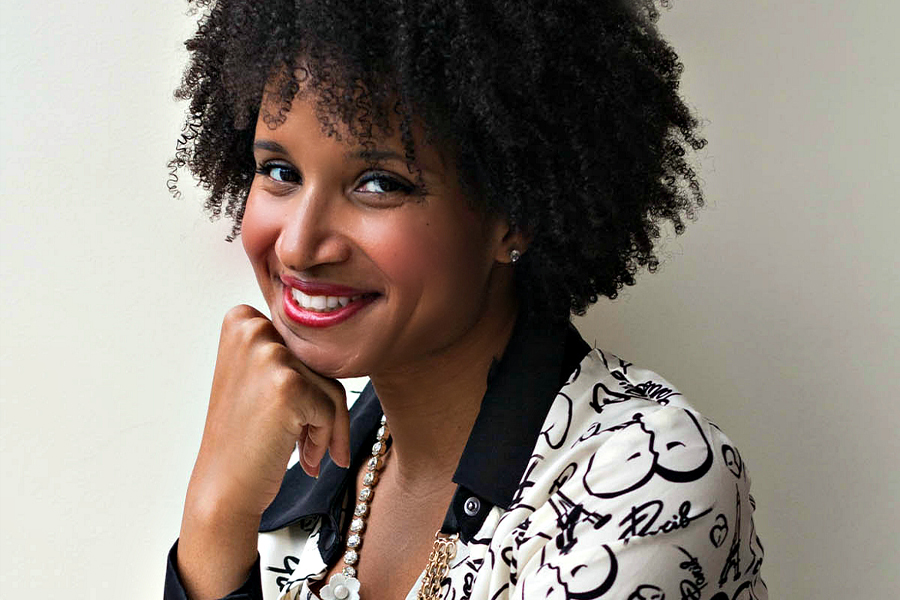 New York-based interior designer Courtney McLeod left behind a 15-year career in finance in 2012 to turn her passion for design into her profession. "I am pursuing my second act and fulfilling a dream," says McLeod, the founder and principal of Right Meets Left Interior Design, which largely focuses on residential projects. "Throughout my career in finance, the decorative arts served as a wonderful escape and a way to express my creativity. Designing my own homes was a guilty pleasure."
Beth Diana Smith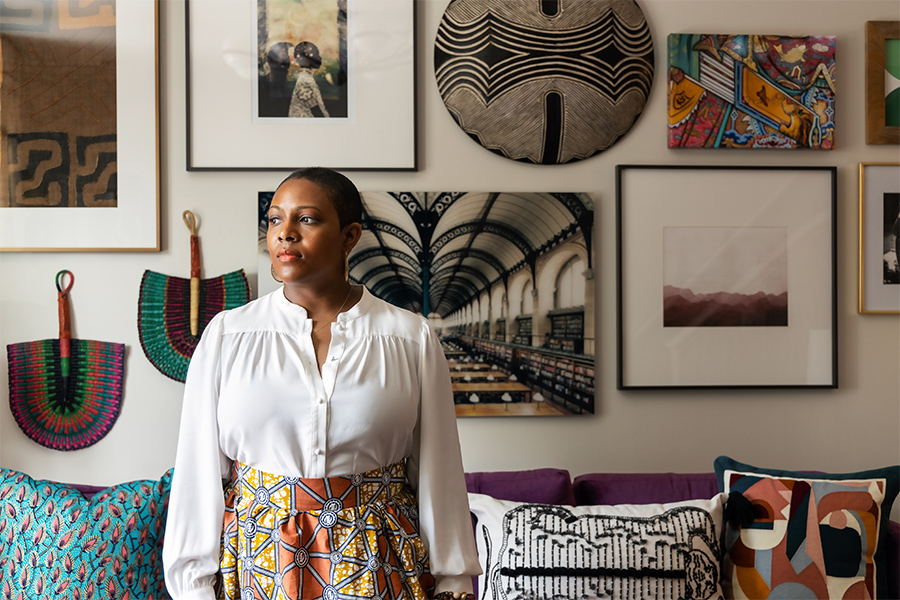 Climbing the corporate ladder as an accountant at companies like Viacom and Johnson & Johnson offered Beth Diana Smith an impressive budget to outfit her home with pieces she found in design magazines. The process ignited her passion for interiors so much so that it took on a life of its own. She went back to school, earning an MBA from Seton Hall University, as well as a degree from the New York School of Interior Design, and launched her New Jersey-based residential design firm in 2009.
Tracy Smith-Woodby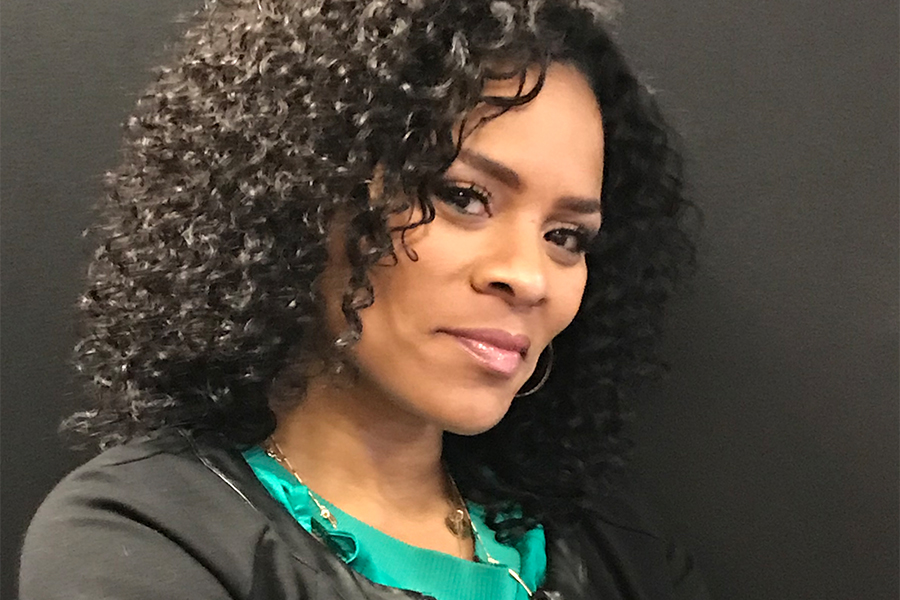 Overseeing a wide range of projects for numerous Marriott brands, Tracy Smith-Woodby has learned that dedication to discourse with owners, interior designers, and other stakeholders is pivotal to a project's success. It's an approach that has contributed to the growth of brands from Renaissance to the Autograph Collection.
Robin Staten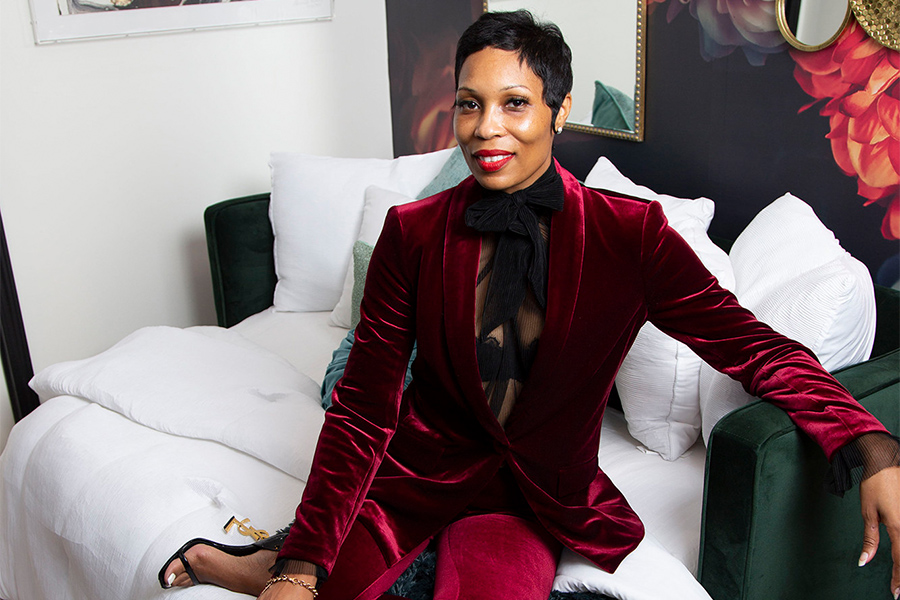 Based in Indianapolis, Robin Staten left her job in the undergraduate admissions office at Indiana University – Purdue University Indianapolis to start Tiny Urban Escapes, a boutique hotel company that converts shipping containers into unique semi-glass private suites, with the mission of bringing sustainable tourism and exciting new experiences to her local community.
Jomo Tariku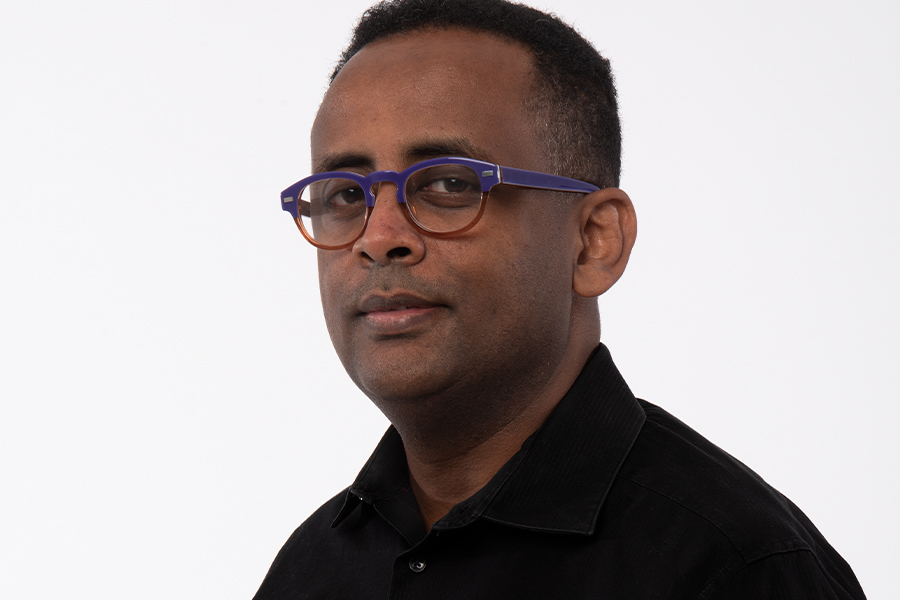 Wandering through Before We Could Fly, the new Afrofuturist period room at New York's Metropolitan Museum of Art, one will encounter Jomo Tariku's walnut veneer Mido chair, a design inspired by the Afro comb made in collaboration with woodworker David Bohnhoff. Museums are fast becoming resting places for furniture by the Springfield, Virginia-based Tariku, who was born and raised in Ethiopia. His graceful Nyala chair, for example, is now part of the Los Angeles County Museum's permanent collection.
Atang Tshikare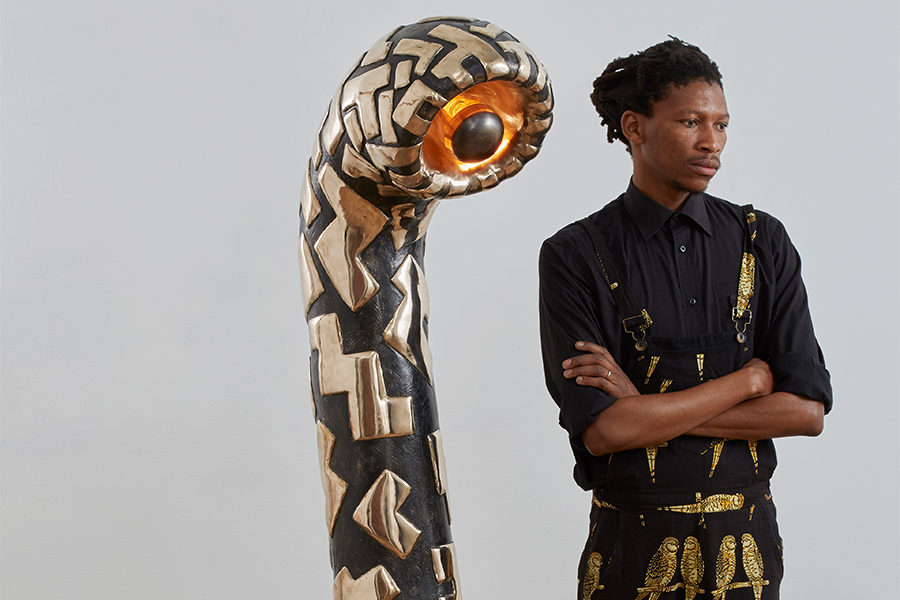 Atang Tshikare's creative prowess took many forms, from the graffiti he created in skate parks as a teenager to selling earrings and other accessories he designed in college, which led him to opening a brick-and-mortar store in 2004. Tshikare's first official product collection was a range of wallpapers that appeared in fast-casual restaurant Nando's. "I realized that I needed to make my art and design business more official," he says. So, in 2012, he founded Zabalazaa Design.
Kia Weatherspoon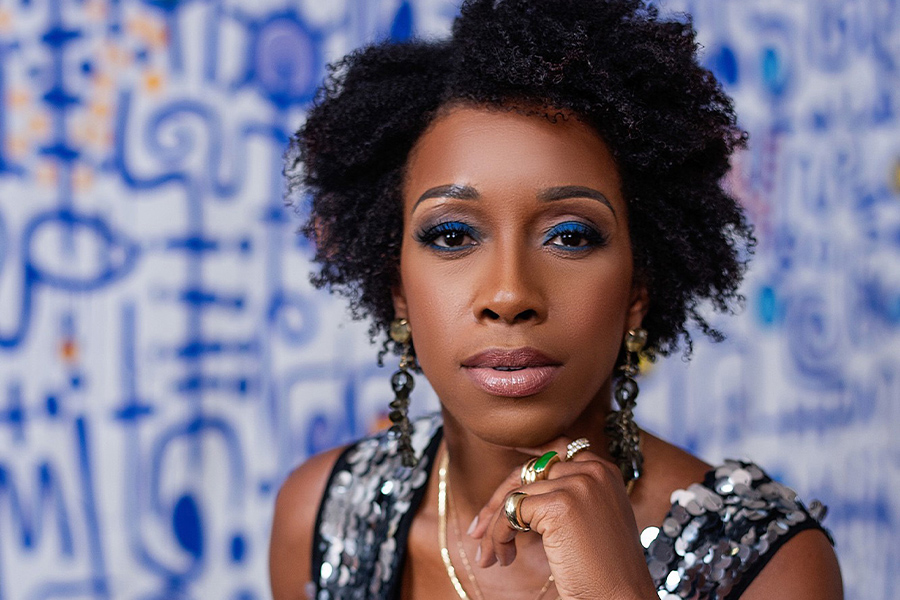 Before launching Washington, DC-based Determined by Design in 2012, Kia Weatherspoon was in the U.S. Air Force, where she learned the value of tolerance "and how to put people first," she says. "It reminds you that we're all different, but in the grand scheme of things, it's the mission that matters. It teaches you how to work with people from all walks of life and have a greater understanding that everyone is different and that's okay."
Hadiya Williams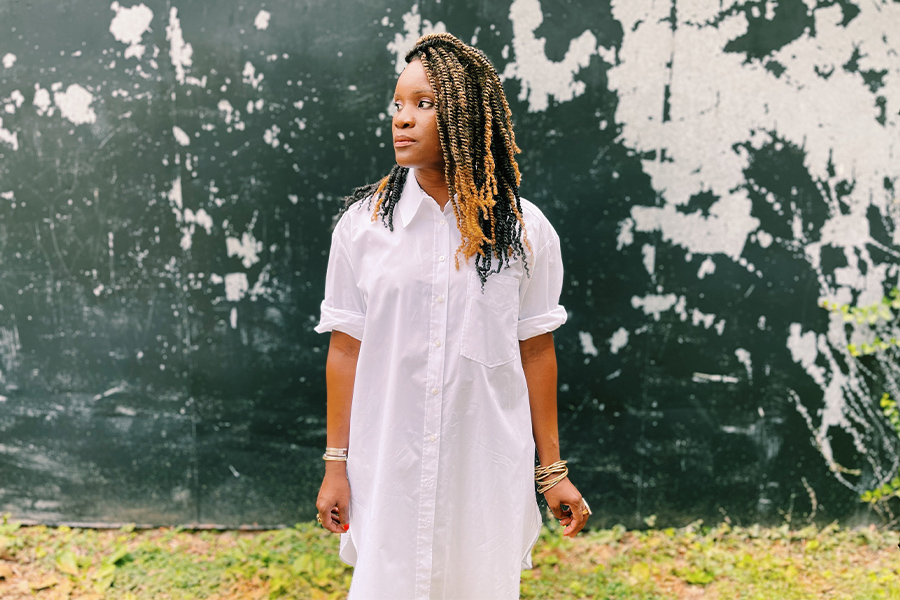 When Washington, DC-based Hadiya Williams launched Black Pepper Paperie Co. in 2016, the mixed-media designer and artist planned to build it into a stationery and event design business. Although she had "been an admirer of pottery and collecting pieces from craft shows and thrift stores over the years," she recalls, making her own ceramic objects was never in the cards—at least not until a few months later when an eye-opening two-hour workshop altered her course.